FALL - 2011





PICTURES FROM DON & DEBBIE HOSLER, PENNSYLVANIA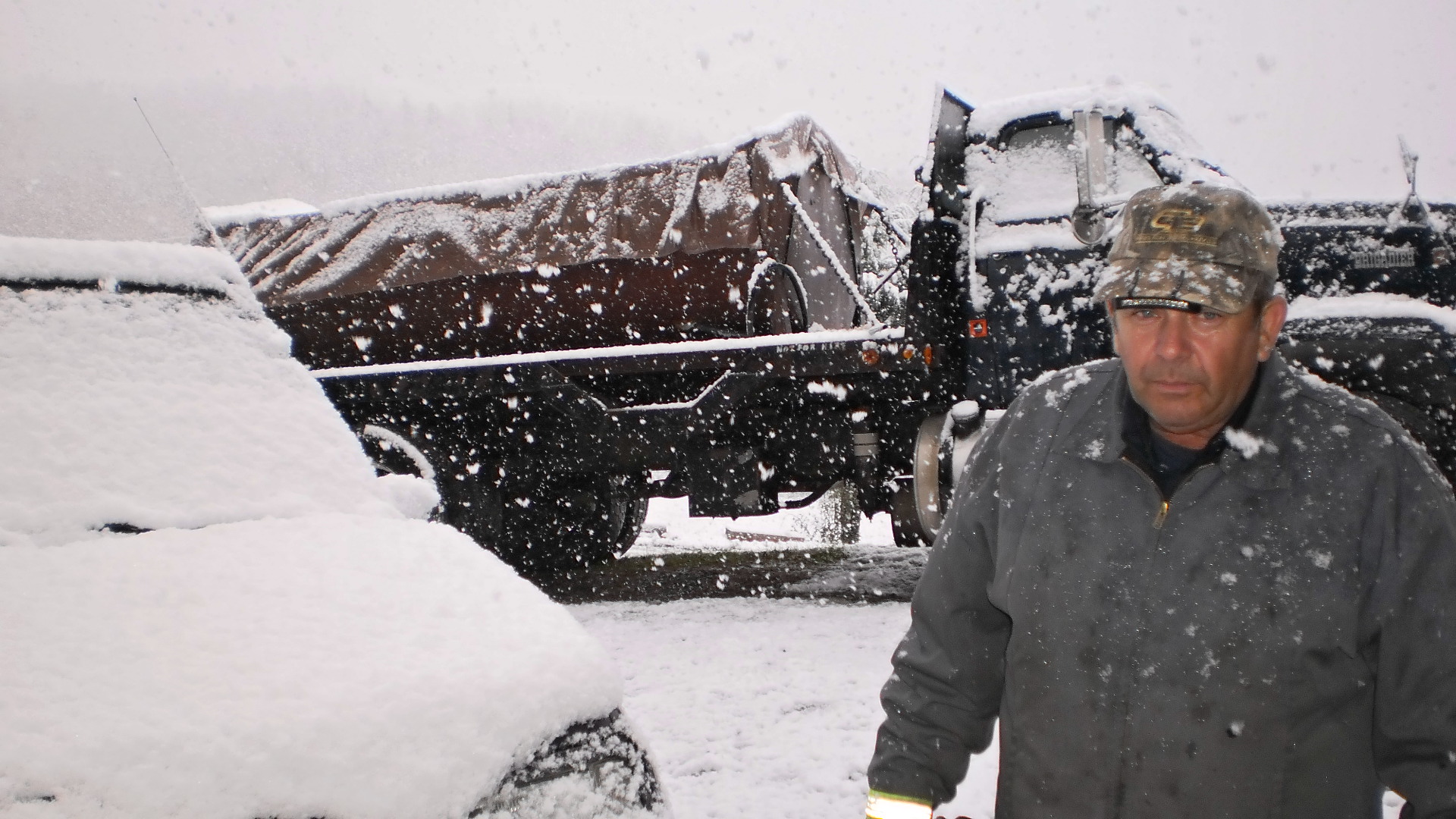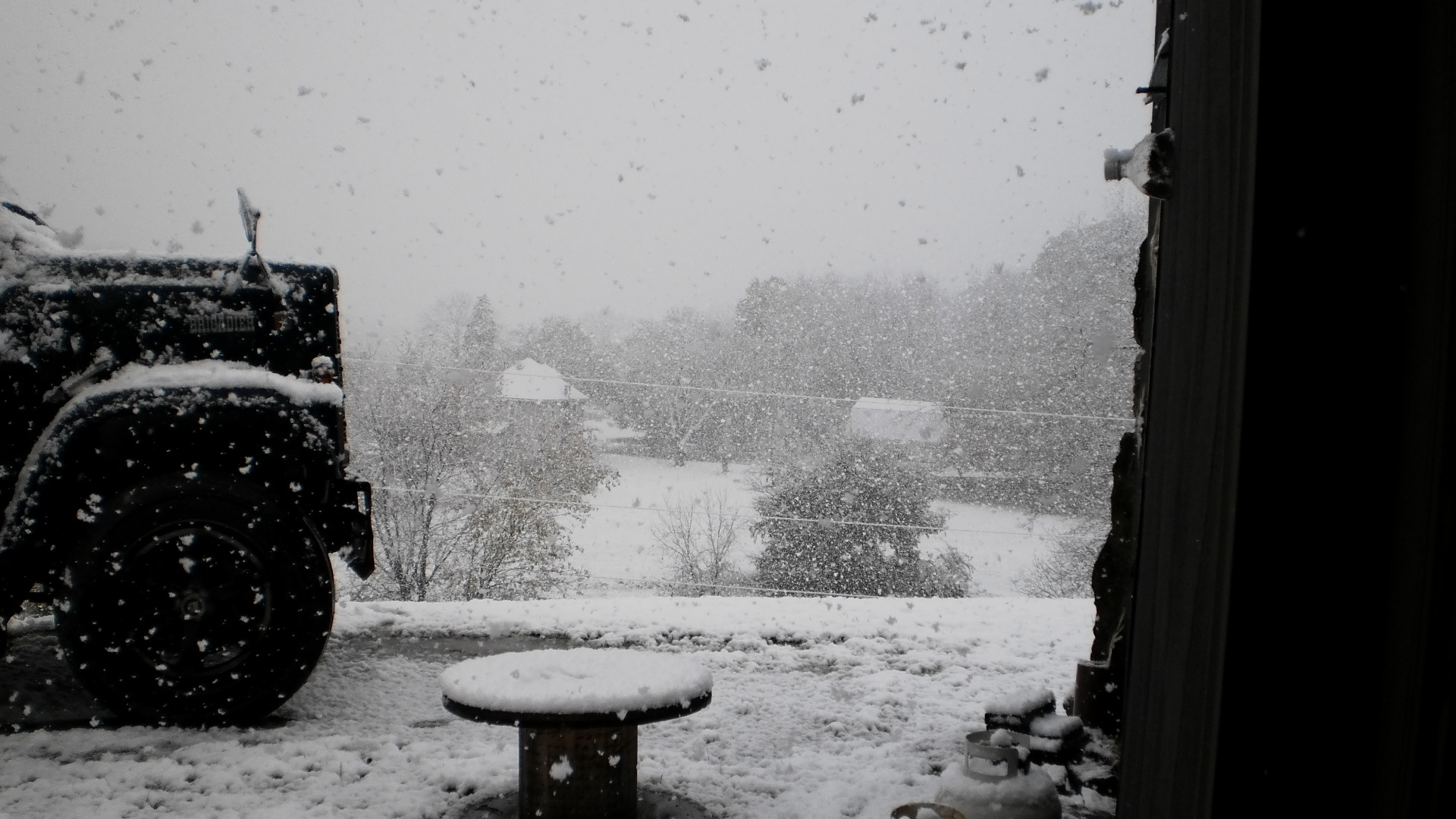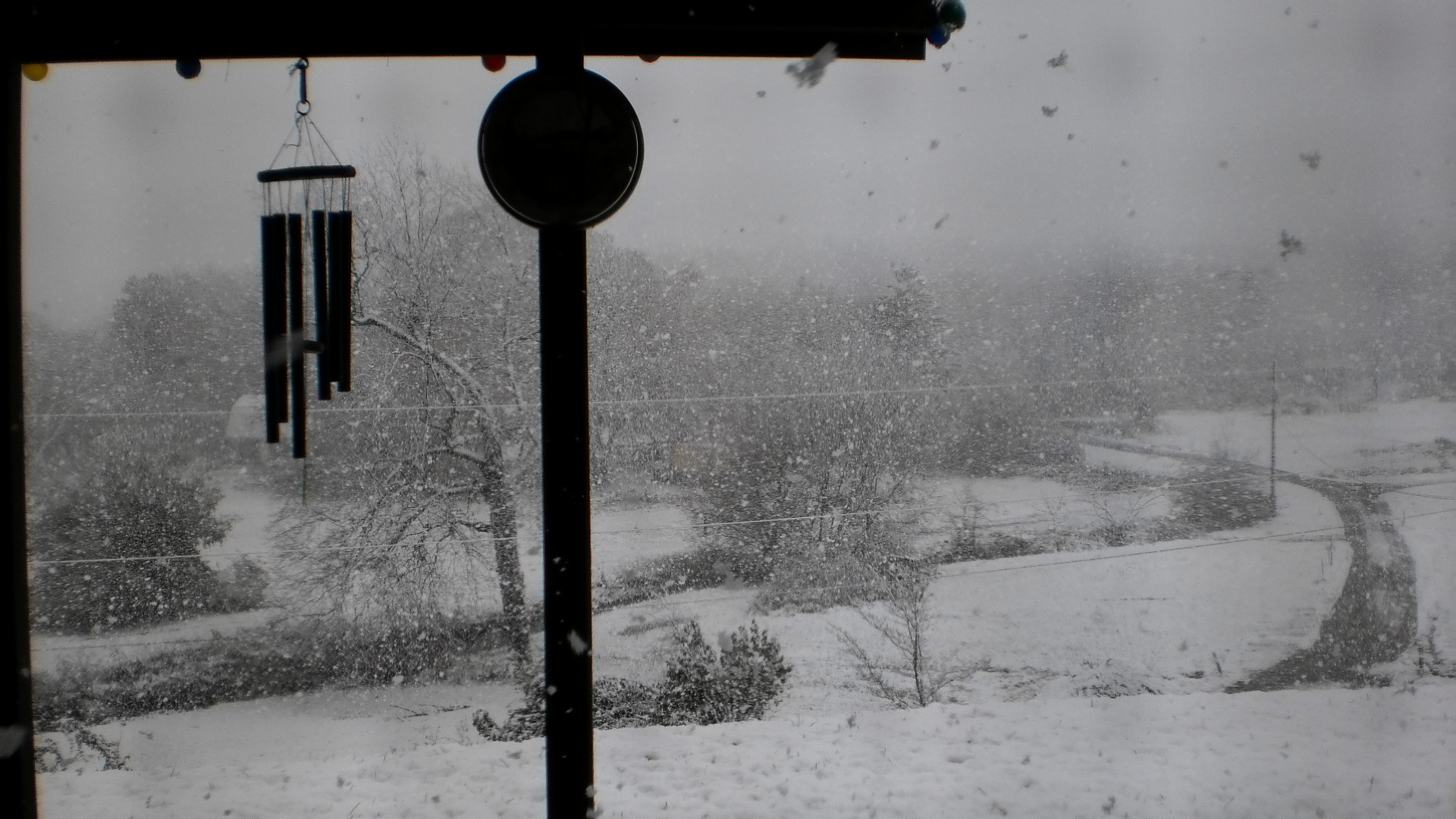 Here are three recent pictures sent to me yesterday, 10/29/11, after the recent snowstorm that hit the eastcoast. They got a little more than some "frost on the pumpkin" for Halloween. You can expect this sort of weather for Christmas, and maybe even Thanksgiving... but October!! That's Don enjoying the snowfall in Pennsylvania. Thanks to Debbie for the pictures




PICTURES FROM JOHN & GAIL CRAVEN, MICHIGAN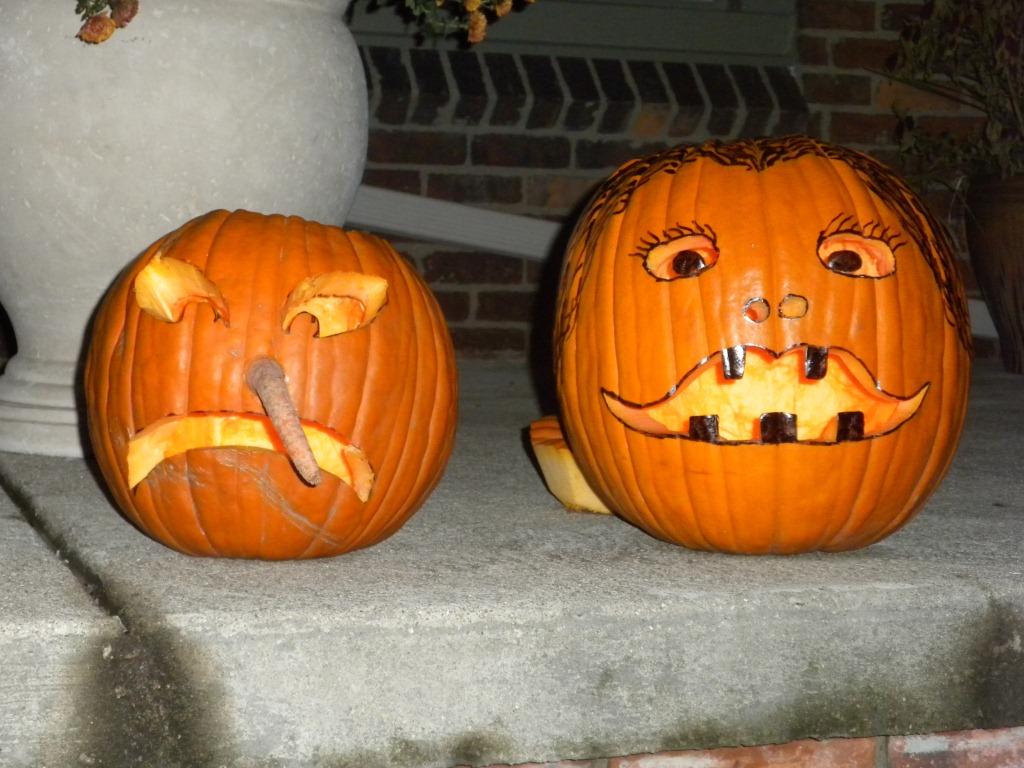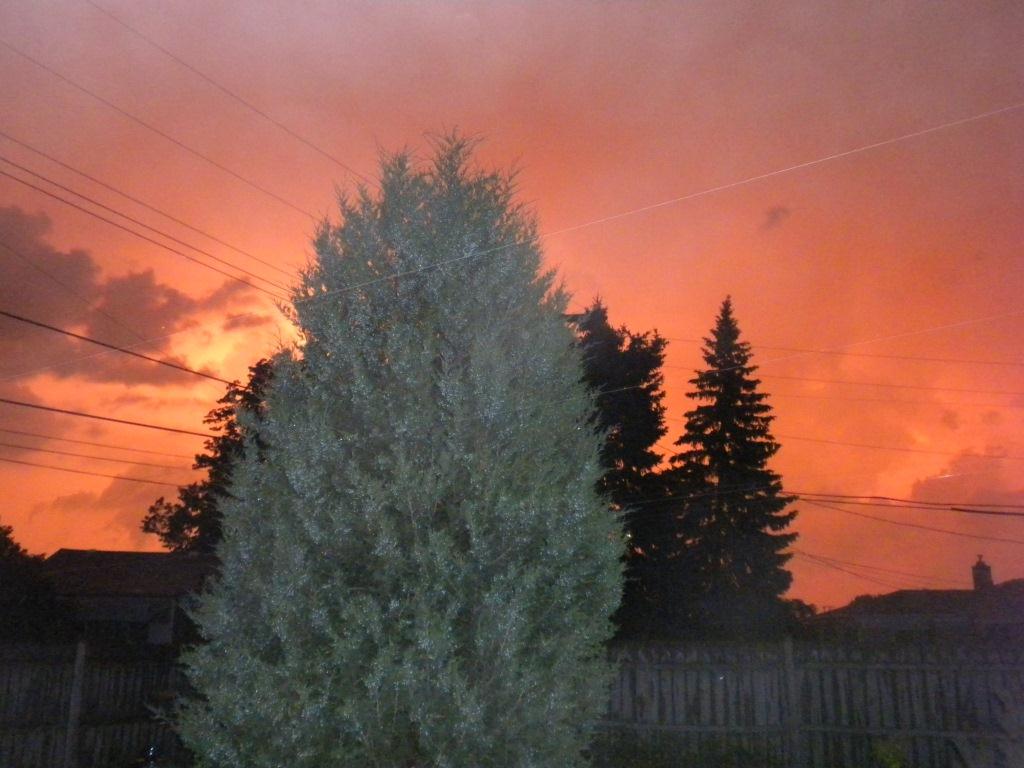 John & Gail Craven sent me these two pictures in early November. Now that the Cravens are grandparents to "Little Lucas", Halloween takes on a whole new meaning again. It gives John a reason to carve pumpkins. I assume the nice sunset was taken outside their backdoor.




PICTURES FROM TONY & NORMA DURBIN, ILLINOIS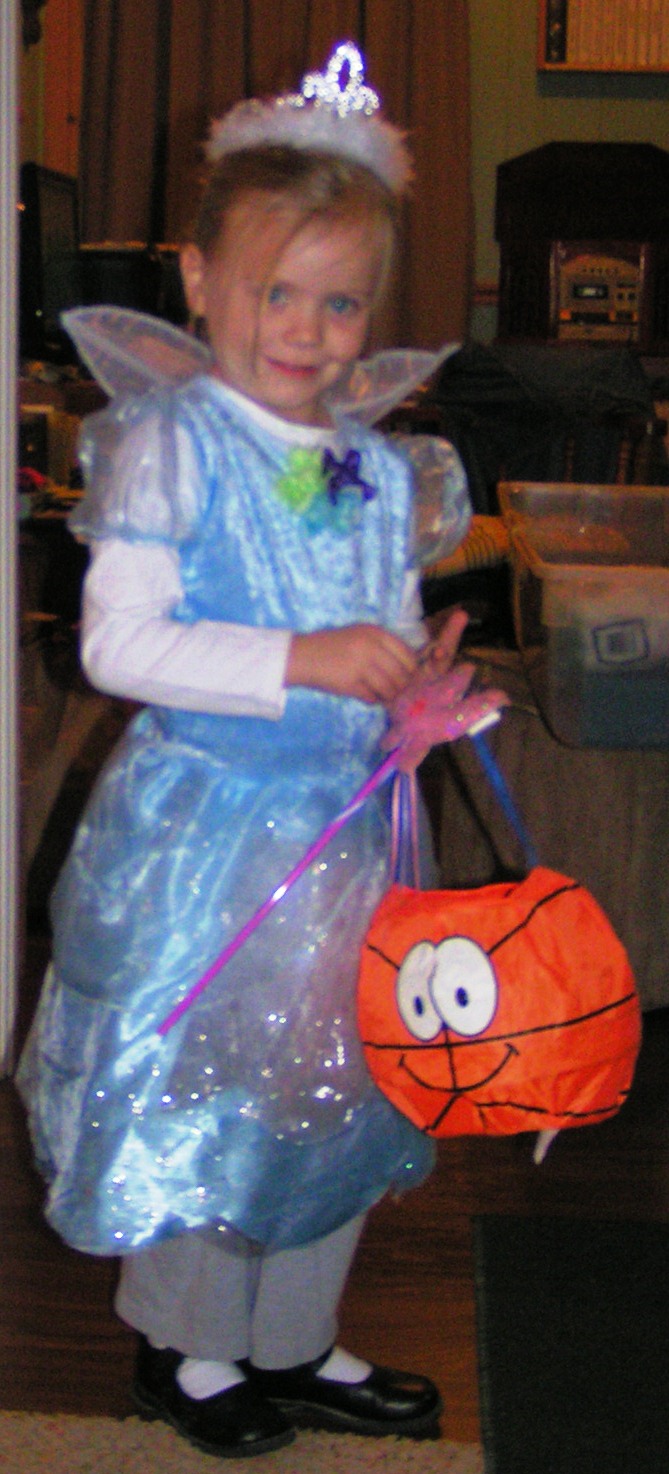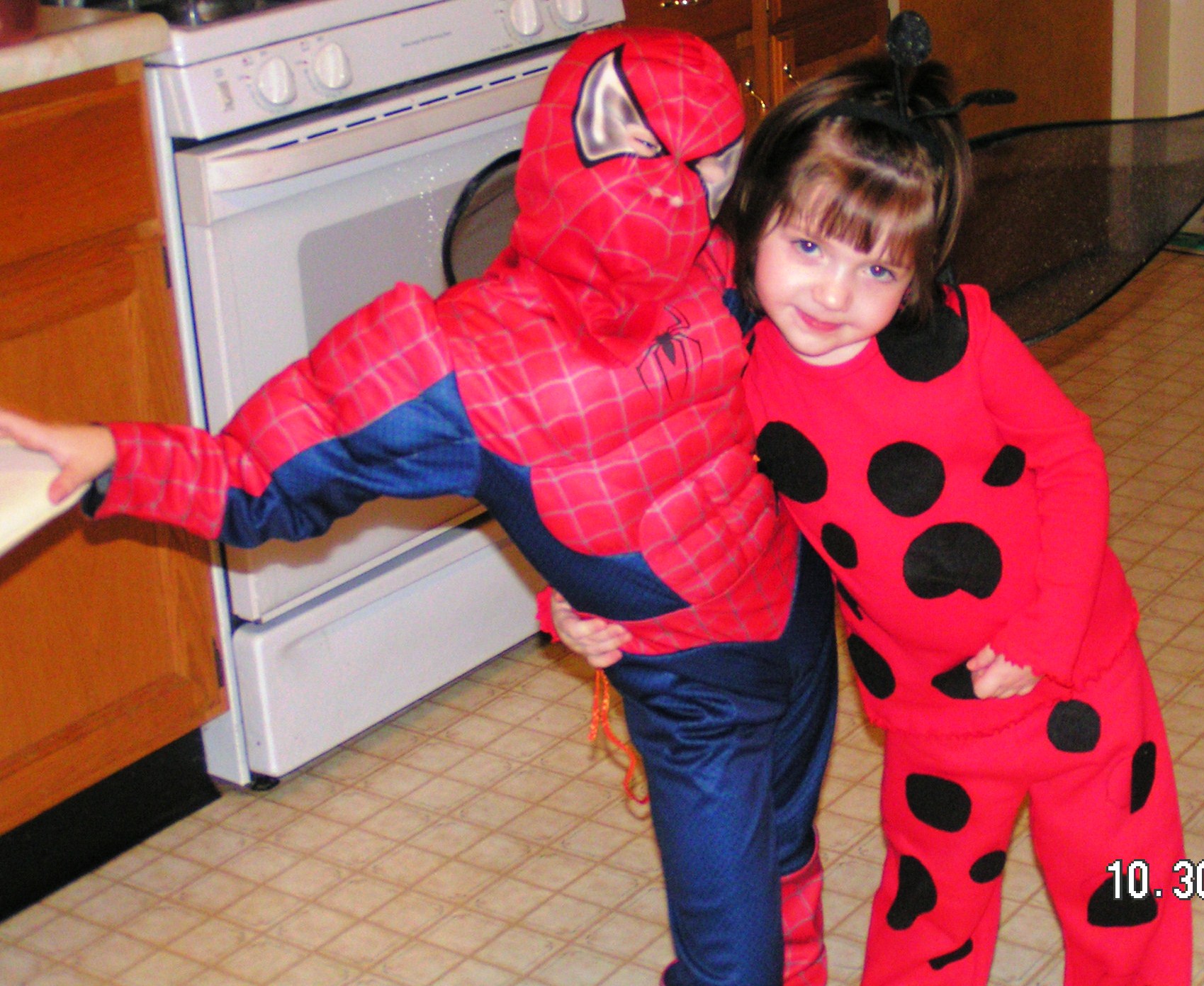 Norma and I were visited by a Fairy Princess, Spiderman and a Lady Bug on October 30th. We always enjoy having the grandkids come by for "treats". As you can see, Princess Laina is all better since her ordeal this summer. Spiderman, alias Carter, wore his Spiderman costume for a month before Halloween and still puts it on after school now that Halloween is over. Little Lily was a Princess for he Halloween party at school, but wore a Lady Bug costume for "trick or treating". The two older boys, Blake and Mikie, came by for "tricks" tossing some corn kernels against the kitchen window. Grandpa got the last laugh on them, though when he pushed the lock alarm on the van parked in the driveway.




PICTURES FROM TOM & ELEANOR MOTTA, NEW YORK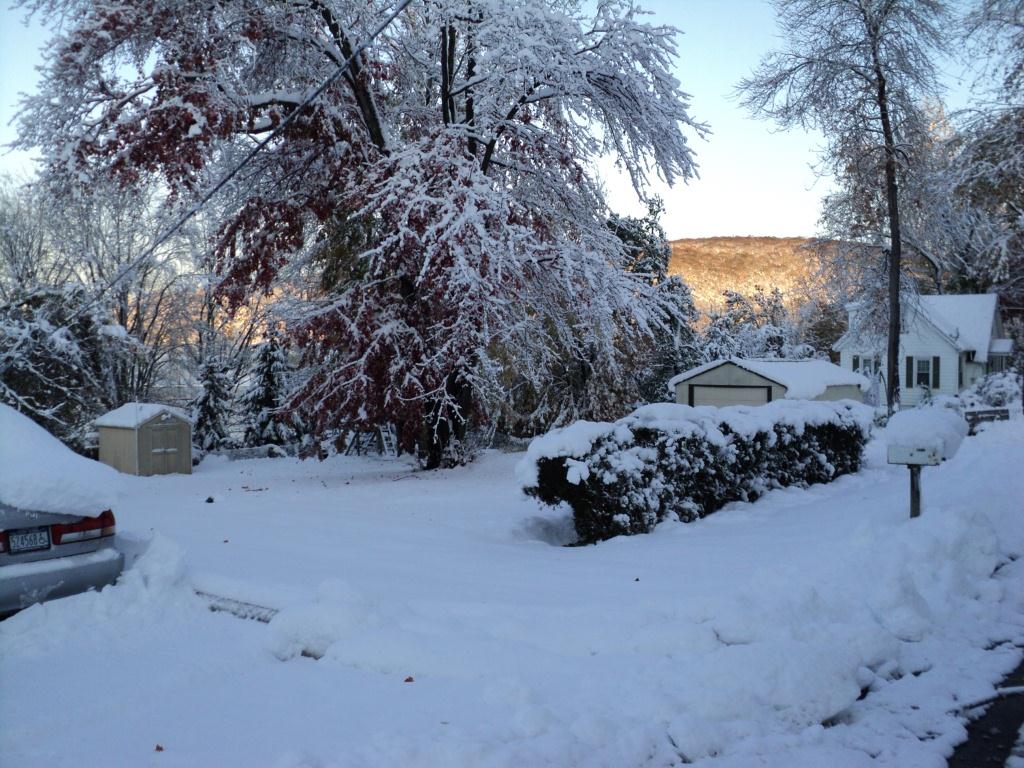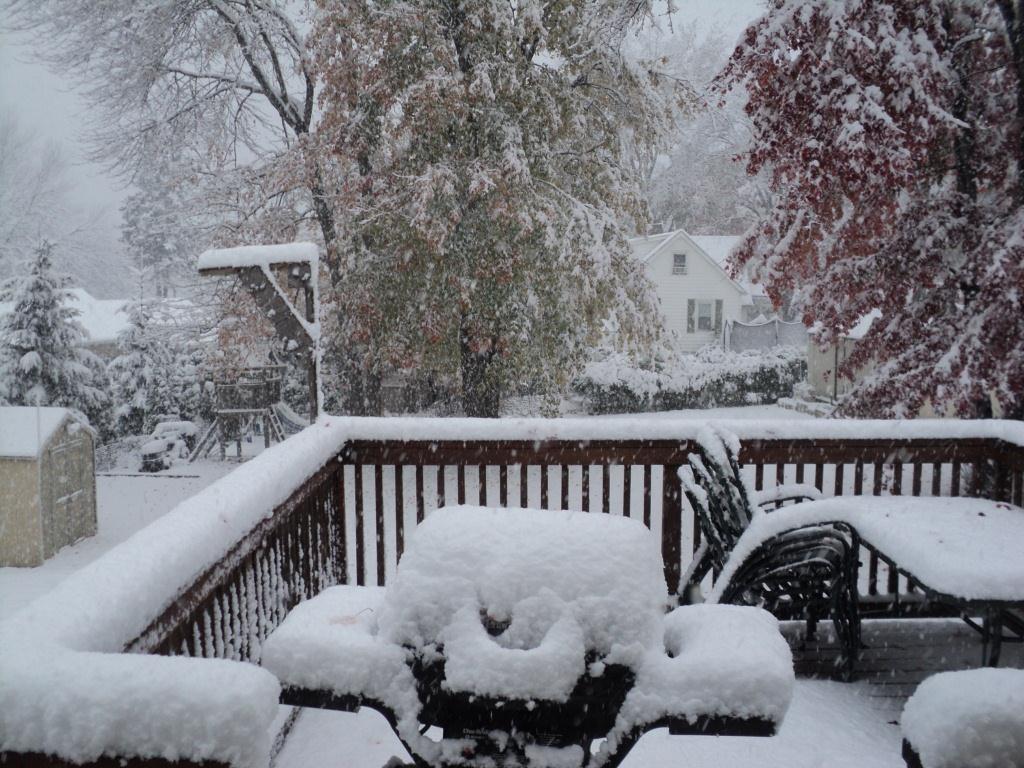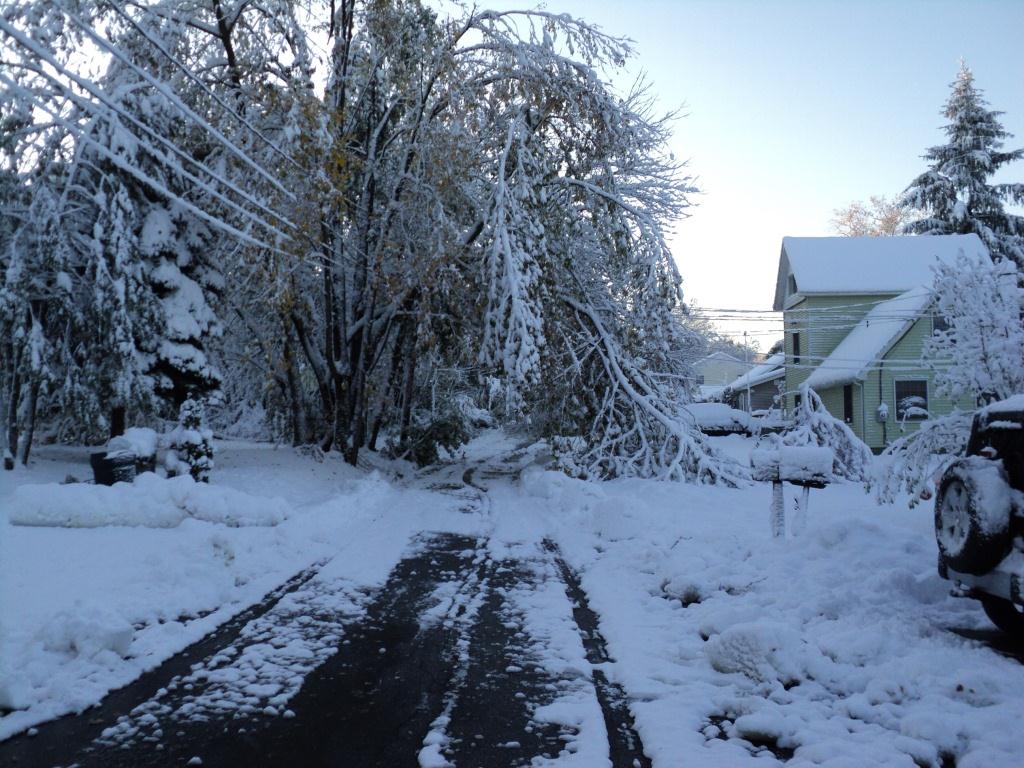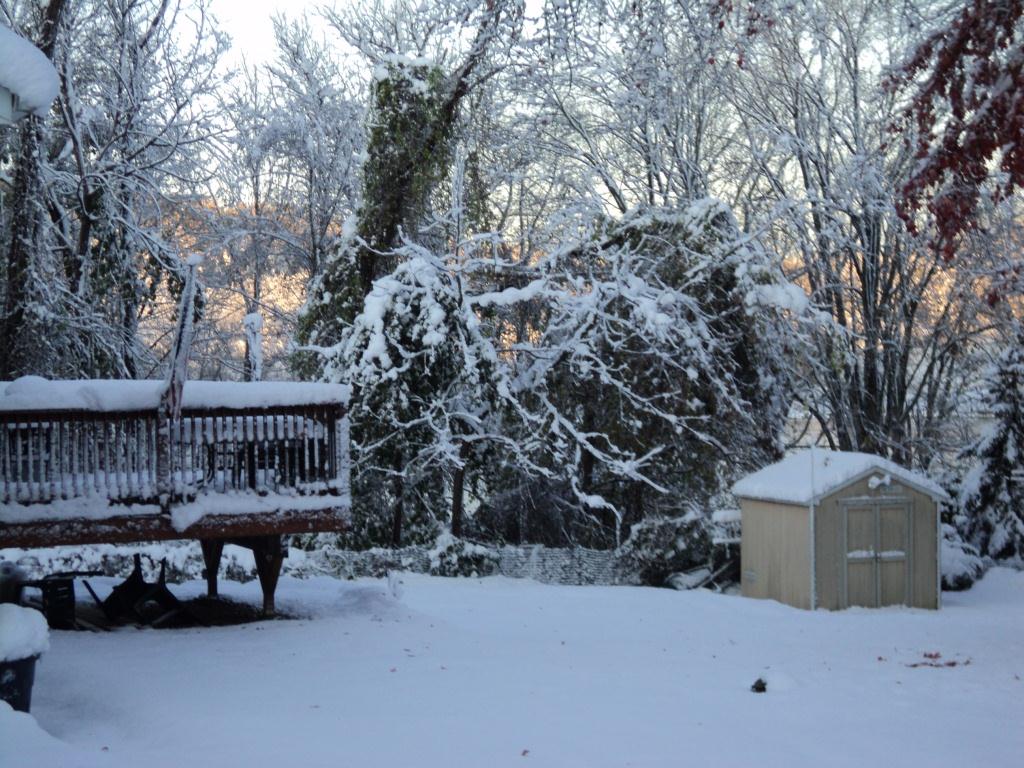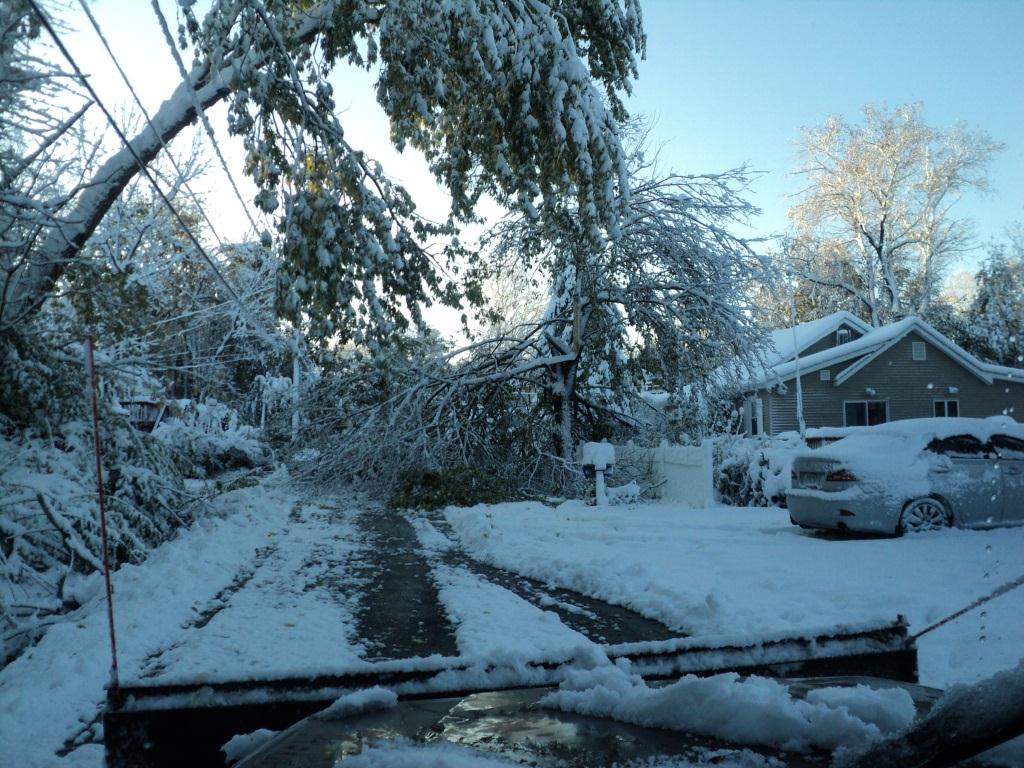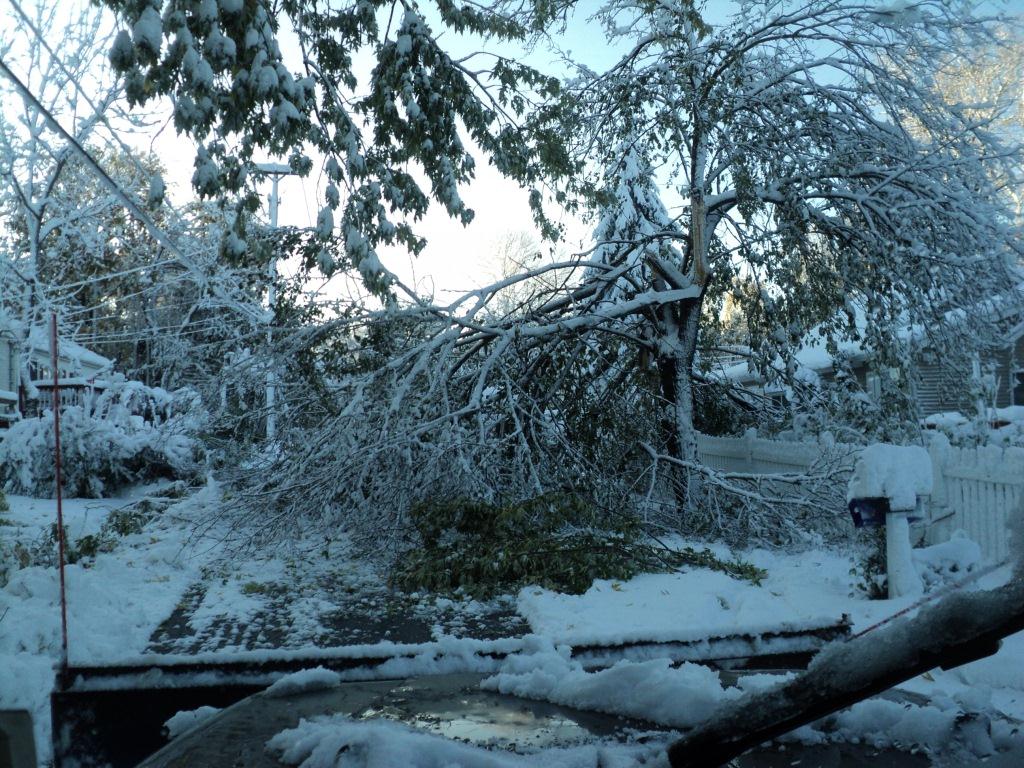 Not to be outdone by the Hoslers, Tom Motta sent these pictures in of the same October snowstorm that rocked the eastcoast. It looks like the Mottas got a "tad more" snow than the Hoslers. Tom recorded some fourteen inches at his home. The trees, still adorned with their fall colors, snapped under the weight of the wet snow taking out cars, roofs and powerlines. The Mottas were without power for three days. I haven't heard from the boys in Connecticut, but as of today (11/7/2011), some places are still without power.




PICTURES FROM RODNEY FRIDAY, ILLINOIS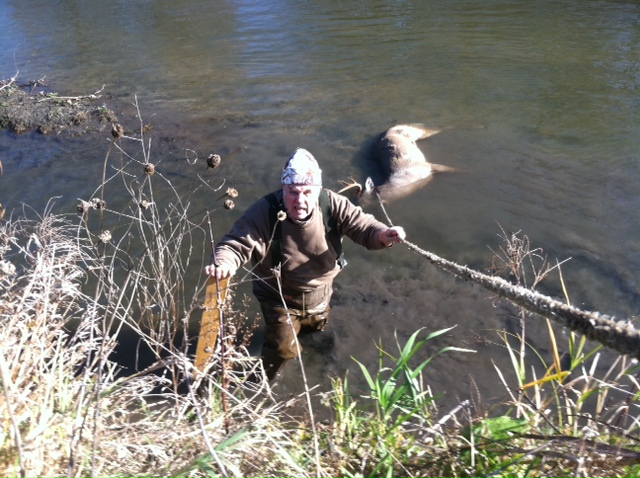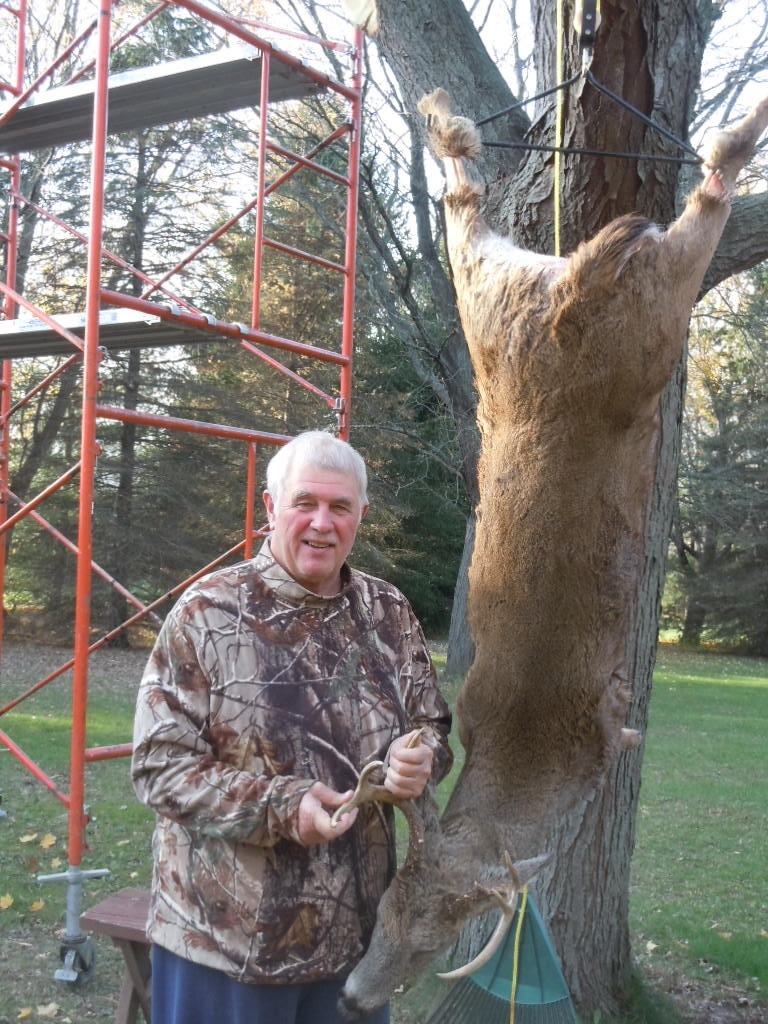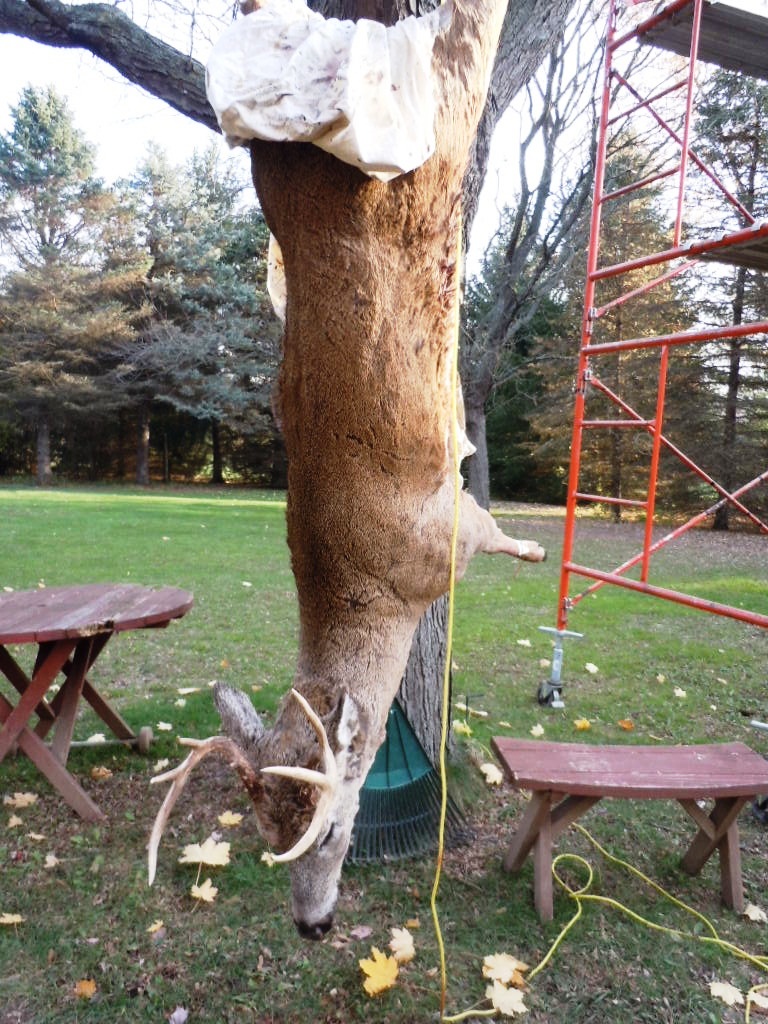 Bow season has started and Rodd Friday had to wade in the creek to get this one. Evidently, the three legged deer couldn't swim. Rodd seems pretty proud of this eight point buck that he got last weekend (Oct 29/30).




PICTURE FROM LINDELL & ANNA RAWLS, ARKANSAS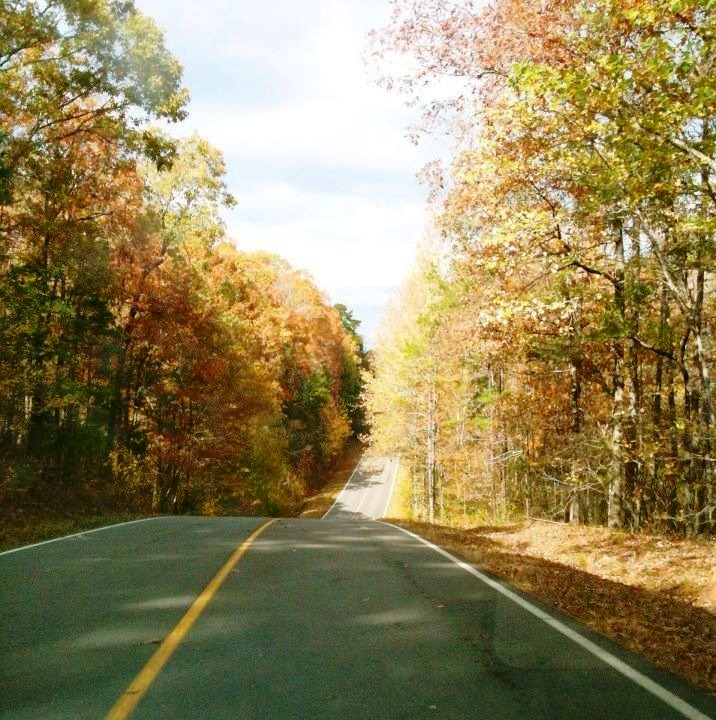 Anna Rawls emailed this picture that Lindell wanted to share. Good to see the fall colors are present in some parts of our country.




PICTURES FROM RODNEY FRIDAY, ILLINOIS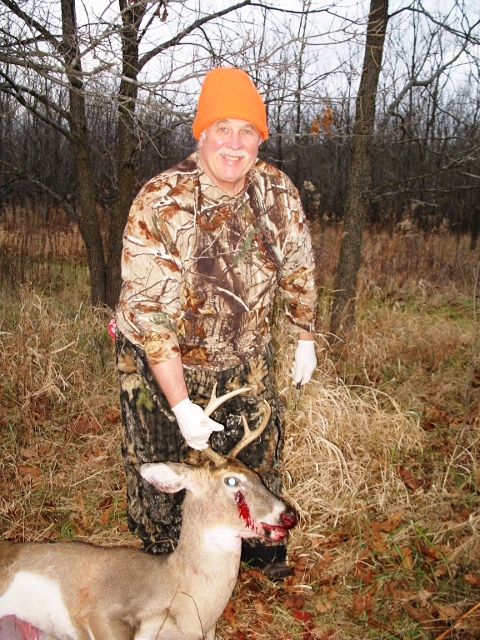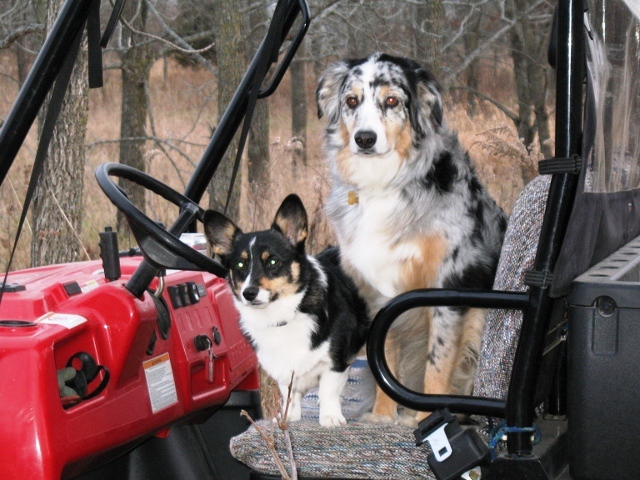 Rodd was pretty excited over his good luck deer hunting before Thanksgiving. But now the work starts! He'll get some good steaks, sausage, etc. from the 4 deer (2 doe and 2 buck) he's taken this season. Can't shoot anymore buck in Illinois this season, but can take more doe during the archery season and there's also the blackpowder season to come. Looks like Rodd has a couple of helpers, hunting and driving!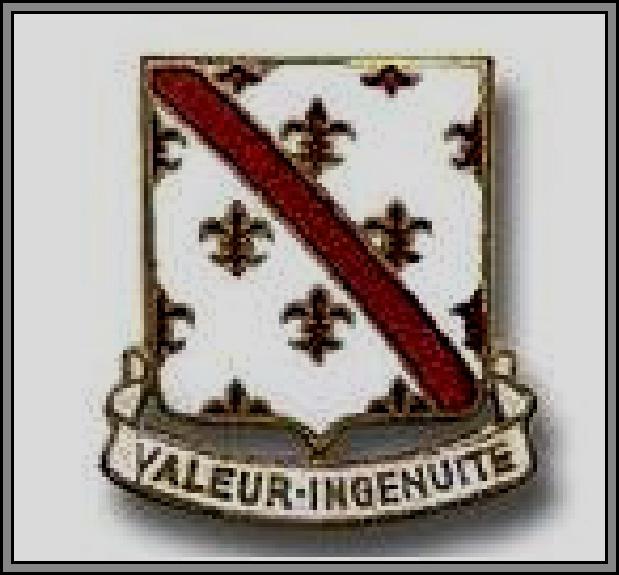 ---

Click on Unit Crest to Return to:
A Company 70th Engineer Vietnam Veterans Index Page


---
---
---
---
---
---
---
---