FRESH BEEF
Or the "Saga of A Company's Cow"
by Hamely Wadkins and Ted Yates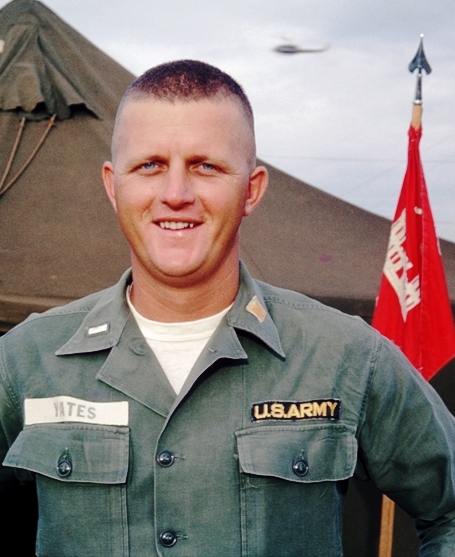 1ST SGT HAMELY WADKINS and 1ST LT TED YATES, CMDR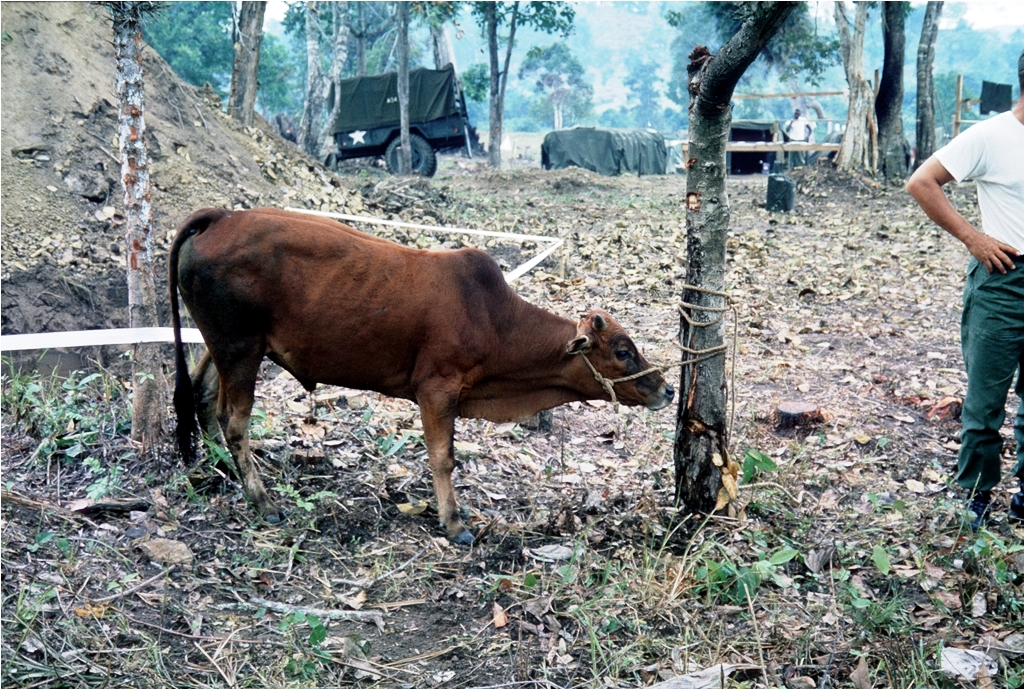 FRESH BEEF ON THE HOOF

Hamely stated,
As you can imagine, we were starved for something fresh to eat. Everything was tasting like the OD paint on C-ration cans! Anyway, we decided to do something about it. I arranged for our "agent" in An Khe to have a farmer bring us the cow to the village square. I sent an NCO and another troop to pick it up. Can you believe that when they started to load it on the truck, Col. "E" drove up and stopped! I don't know what the hell he thought and what all he said, but he did not countermand my orders to the men. So they brought it on to the Company.

Ted stated,
The reason the "cow" had to be cooked "well done" was that LTC "E" got wind of us having it and ordered me to have Dr. Benjamen inspect and okay it. Dr. Benjamen looked it over and approved it but with two stipulations. 1.) The meat must be cooked well done. 2.) He got a steak out of the deal.

...not hearing anything more from Lt. Col. Edelstein,
Hamely added,
You know the rest of the story except for me waiting for the "shoe to drop" for about six days. I even thought that Company "A" may have a new First Sergeant! Col. "E" finally put a letter out to the effect that the 70th would no longer be eating "local" cows and he quoted Veterinary & Cold Storage requirements. He never did call me "on the carpet" for this.

Ted mentioned,
C Company wasn't to be outdone. They bought a hog!! LTC E said, "No more"!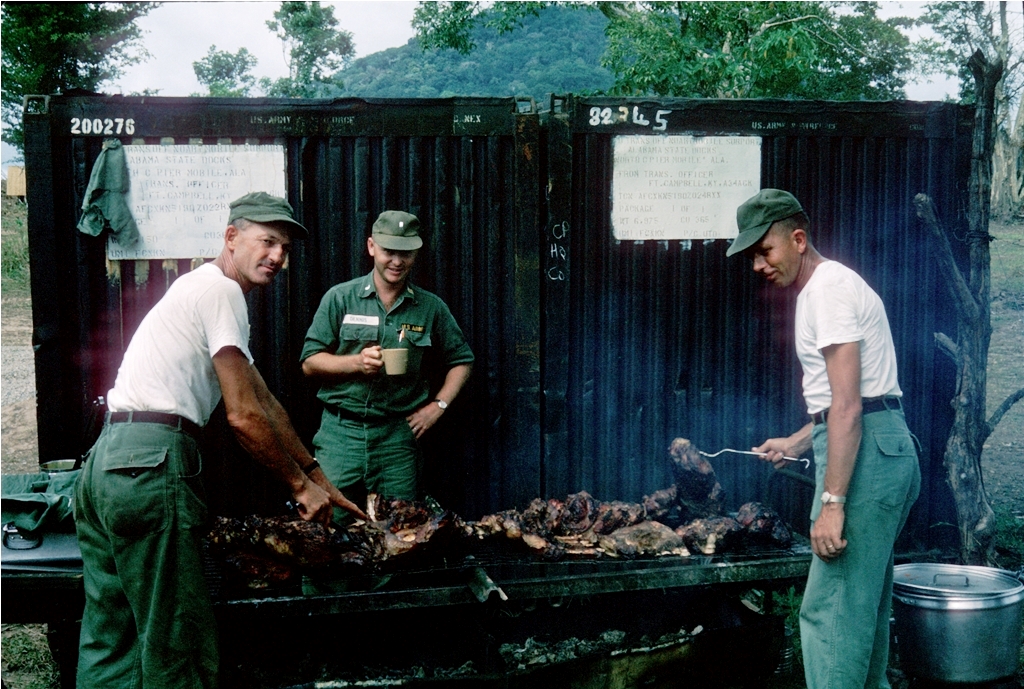 COOKING THE COW, MESS SGT. SHEPARD,
LT. ARVIS DENNIS AND UNIDENTIFIED ASSISTANT


Hamely commented,
Sgt. Shepard, our mess sergeant, was a very fine cook. He took the extra steps to please the troops, with "soul", "cajun style" and "southern style" food". Hamely also stated that Supply Sgt. John Couch was very resourceful. If you look close, you will see that the "grill" is an Army bed. Couch was able to secure one to be used for our grill. The pieces of beef were big enough that they didn't fall through the springs. The middle was supported with a steel fence post. Charcoal for grilling was purchased in An Khe.

Hamely pointed out,
Before Battalion came to An Khe, I hired one interpreter who could speak, read & write English and had a Masters degree in business administration. I hired our Company "agent" in An Khe for intelligence and general information. I had to communicate with him in German! He could speak French & German, but not English. I hired three barbers, too. Col. "E" required me to fire the interpreter and barbers after he arrived. But, he was not aware of our "agent", and we kept him.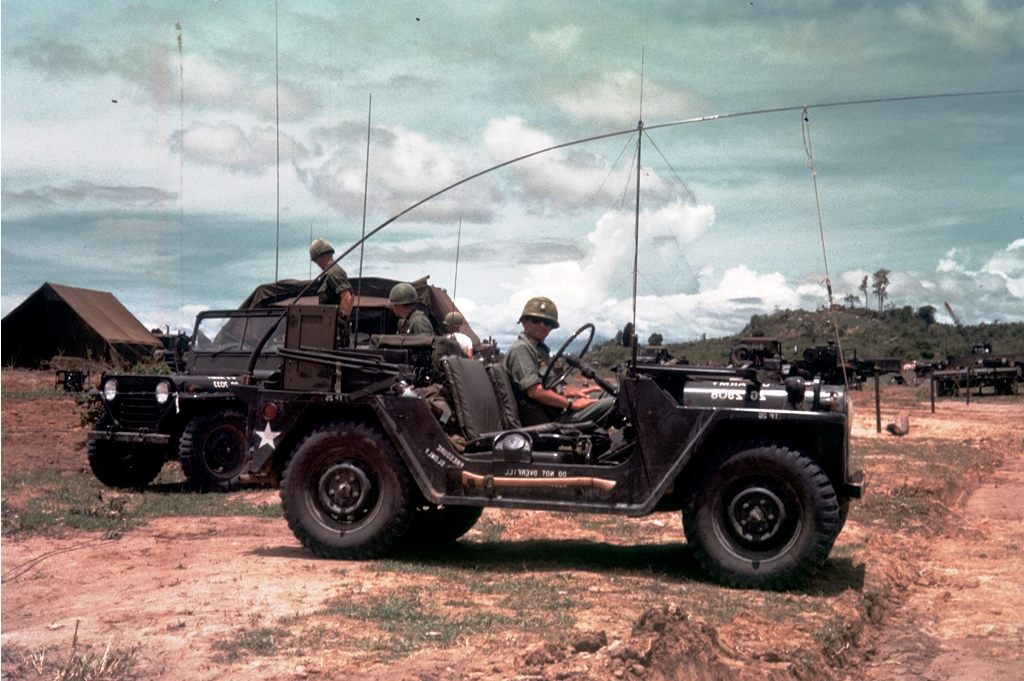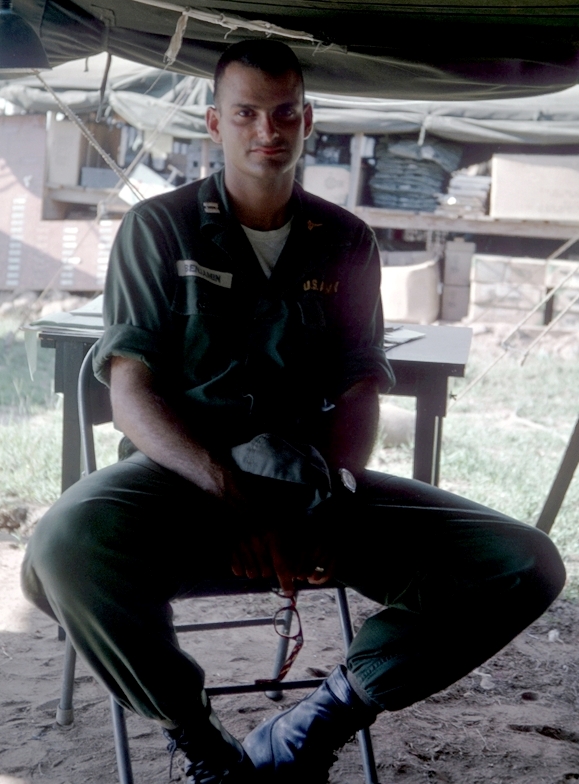 Left, COLONEL EDELSTEIN IN JEEP - Right, DR. BENJAMEN, COW INSPECTOR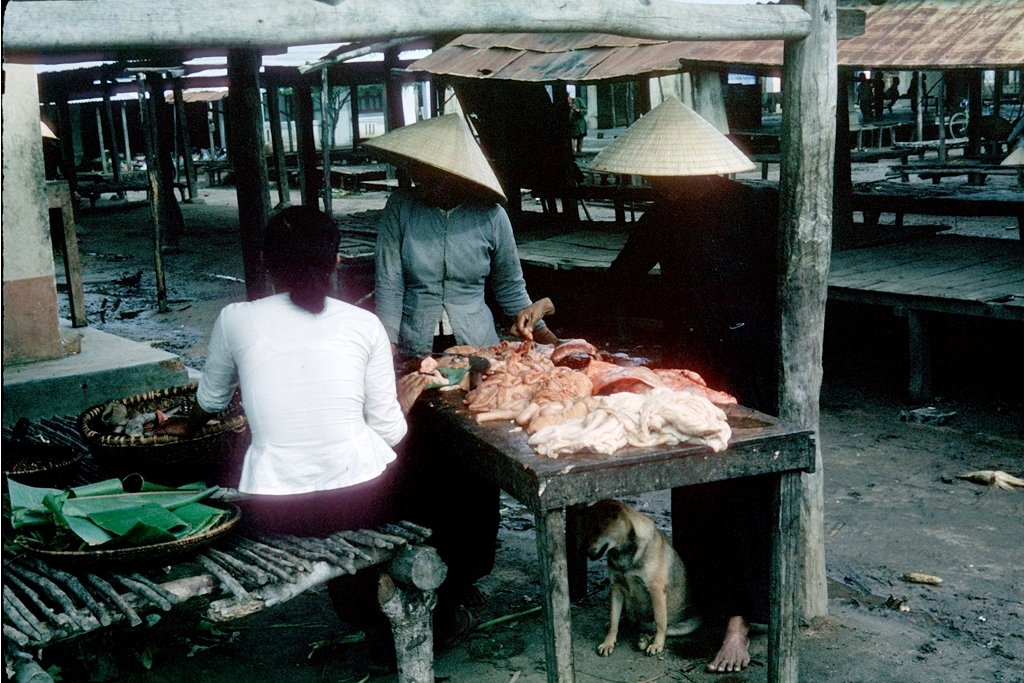 AN KHE MEAT MARKET, FDA APPROVED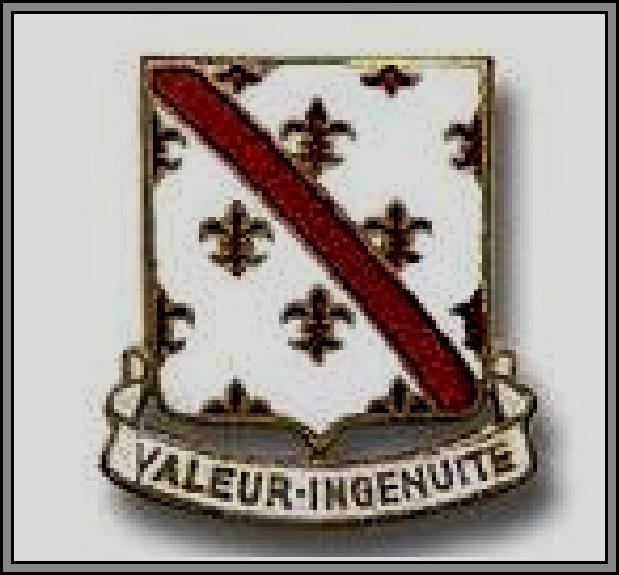 ---

Click on Unit Crest to Return to:
A Company 70th Engineer Vietnam Veterans Index Page


---
---
---
---
---
---
---
---