SIDE TRIP TO GRACELAND

Jerry & Diane Ebbing made a side trip to Graceland on their way to the Reunion in Chattanooga. This year marked the 33rd anniversary of Elvis' death. It was probably for the best that they stopped on their way down as August 16th would have been very crowded.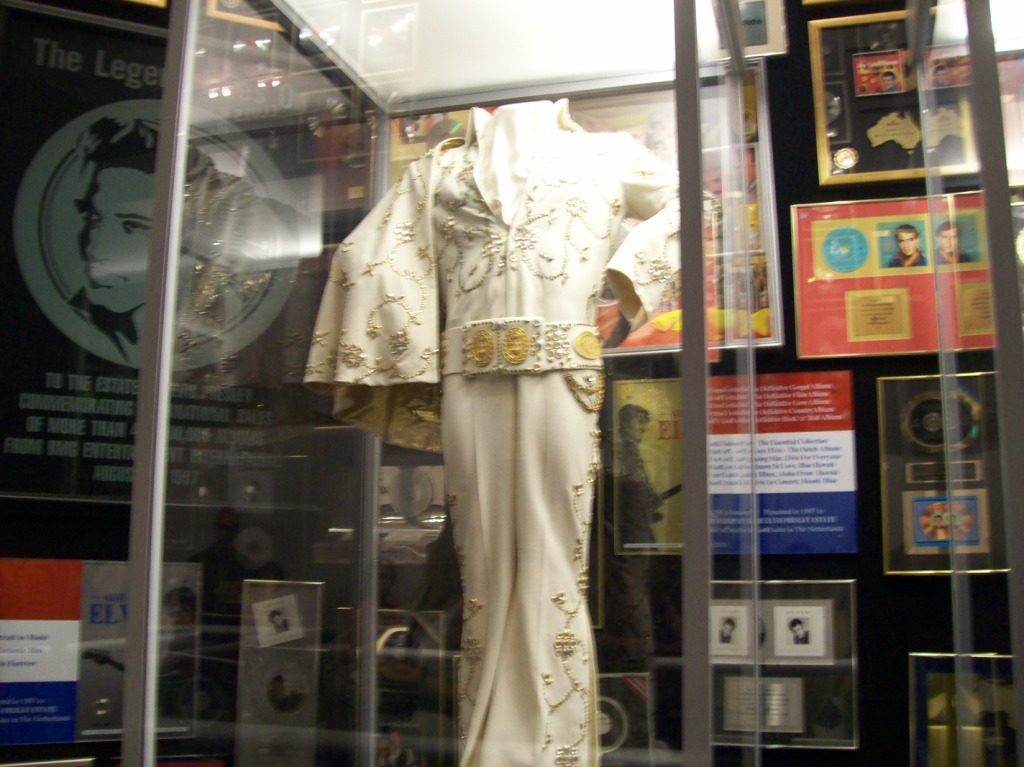 &nbsp


Elvis Presley's costumes from movies and stage apperances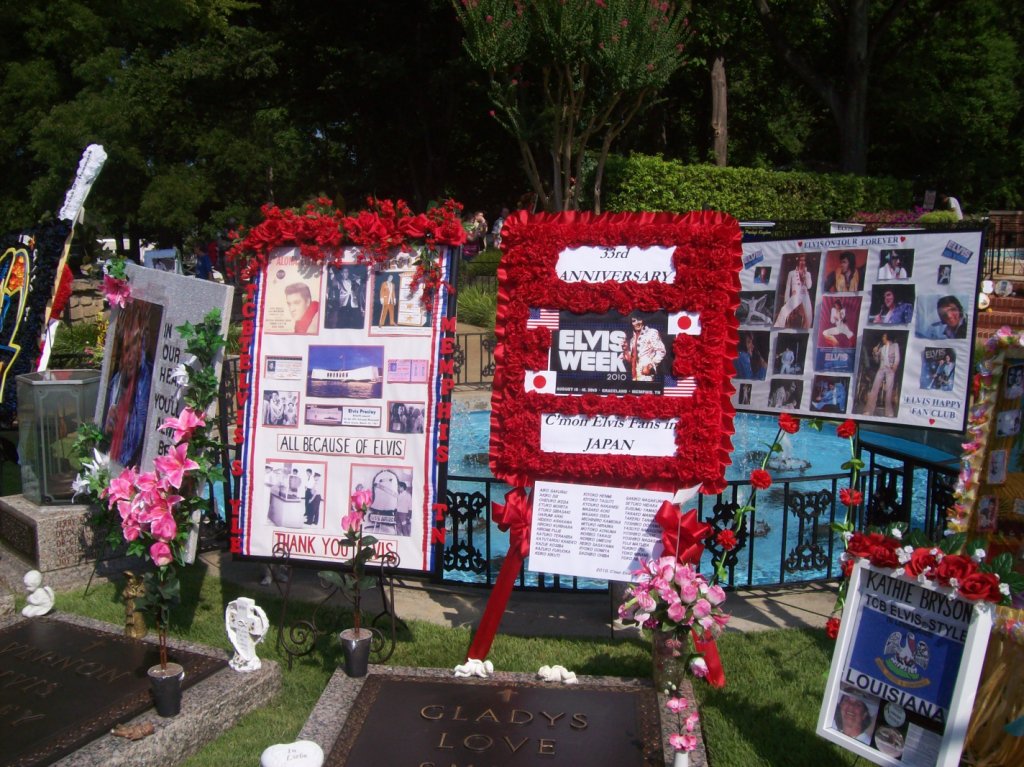 &nbsp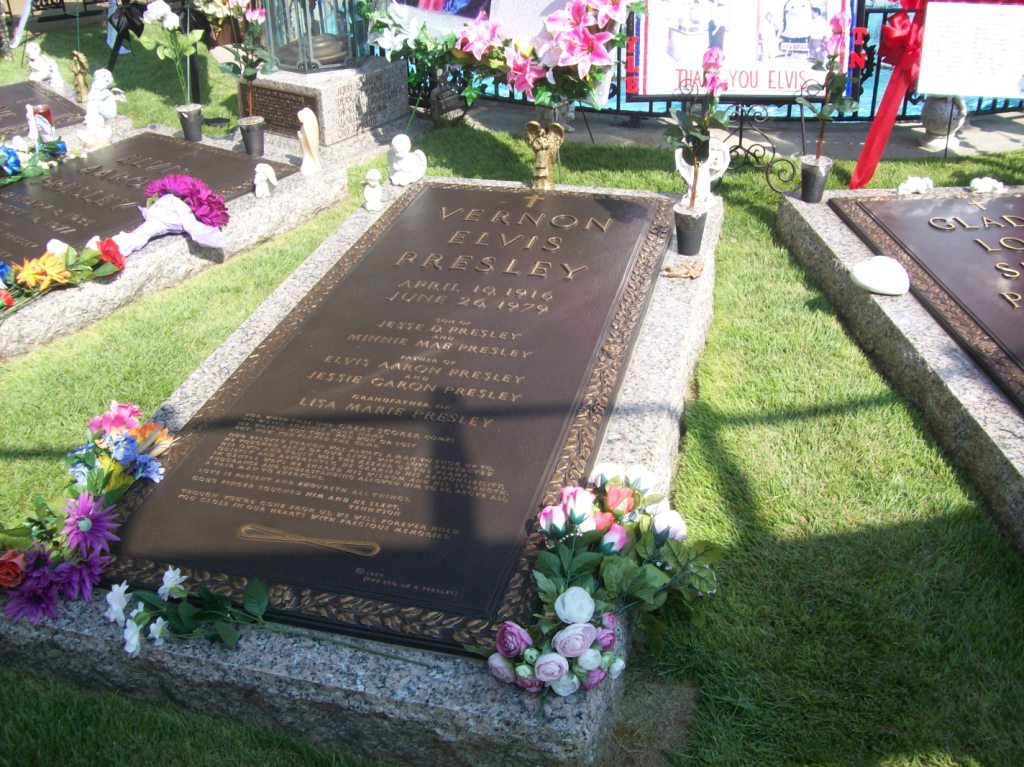 Picture on left: Poster evidently from Hawaii. Aloha Elvis, All because of Elvis, Thank You... wreath on the right is from Elvis fans in Japan marking the 33rd anniversary of Elvis' death.

Picture on right: Final resting place of Elvis' father, Vernon Elvis Presley, born April 10, 1916; died June 26, 1979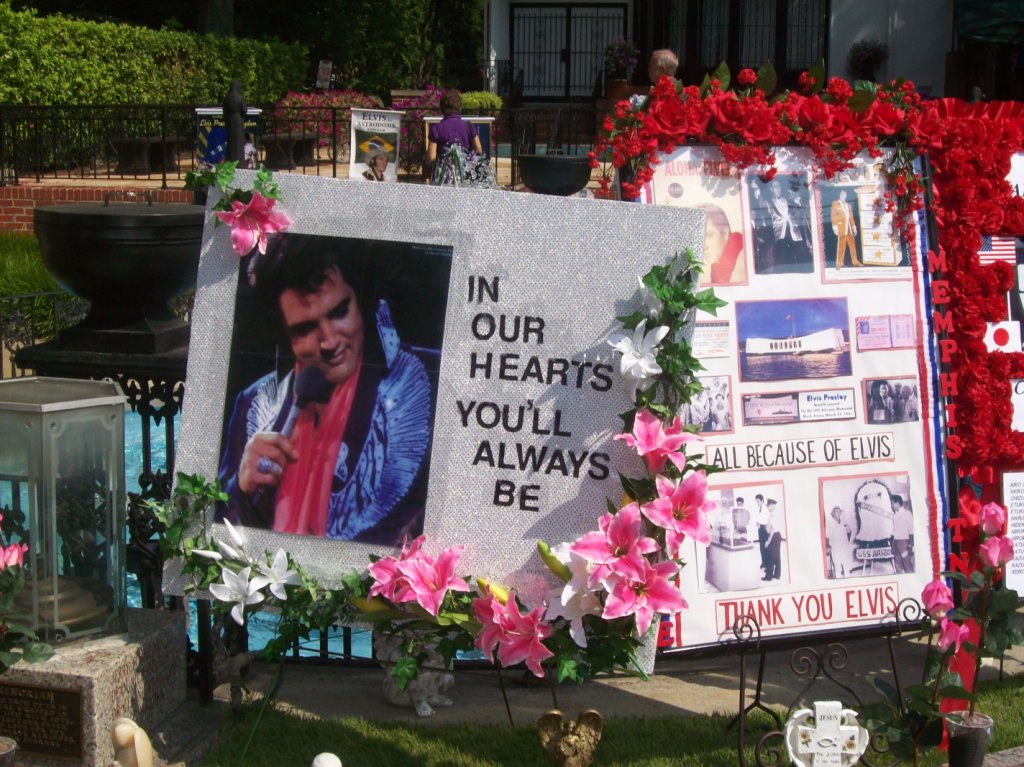 &nbsp


Picture on the left is another poster, In Our Hearts You'll Always Be

On the right is Elvis' burial plot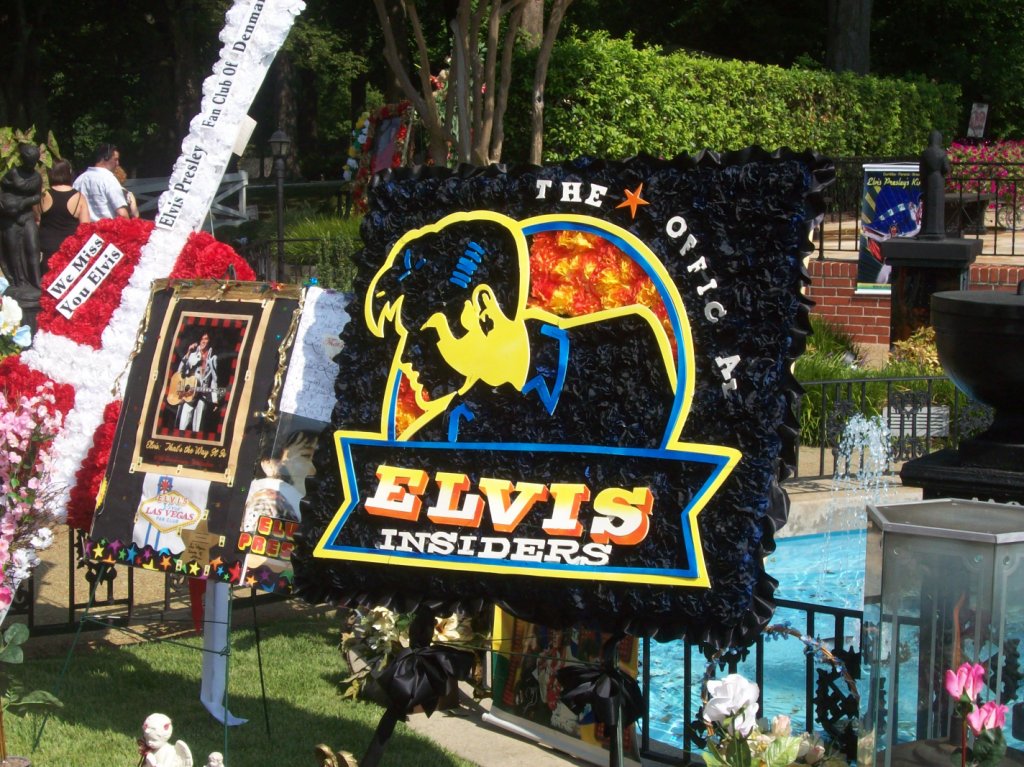 &nbsp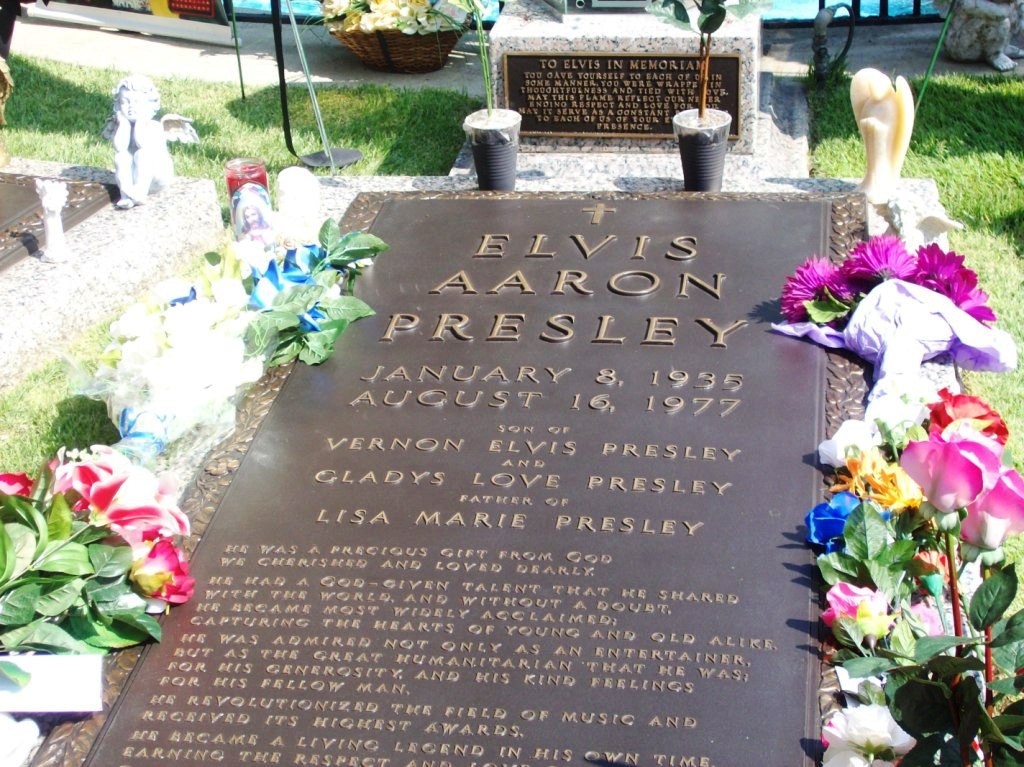 Another wreath on the left, the Official Elvis Insiders

On the right, a better view of Elvis' marker. Elvis Aaron Presley, born January 8, 1935, died August 16, 1977.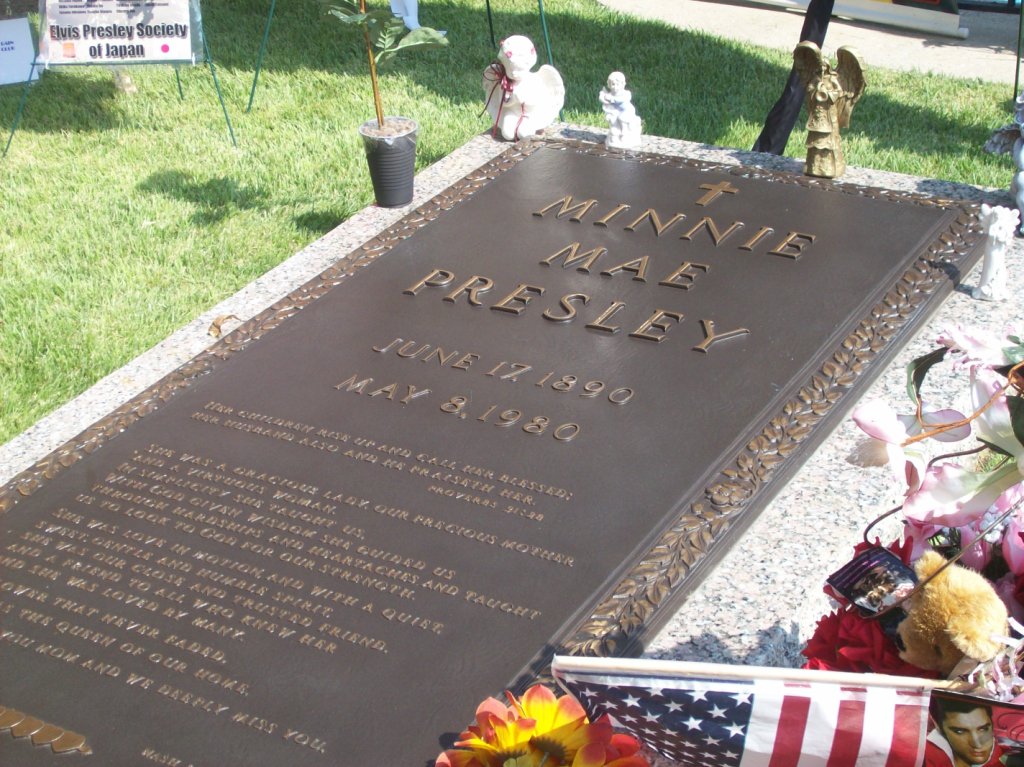 &nbsp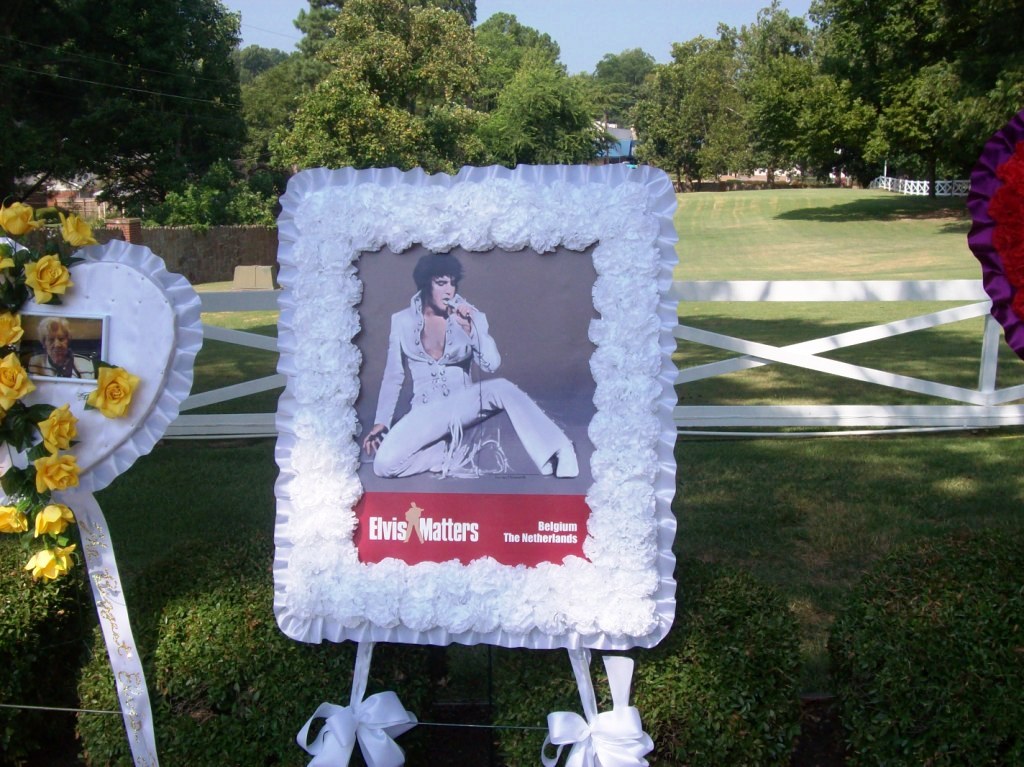 Minnie Mae Presley's burial plot. Minnie was born June 17, 1890 and died on May 8, 1980.
She was Elvis' paternal grandmother.

Another wreath stating Elvis Matters from fan club in Belgium, the Netherlands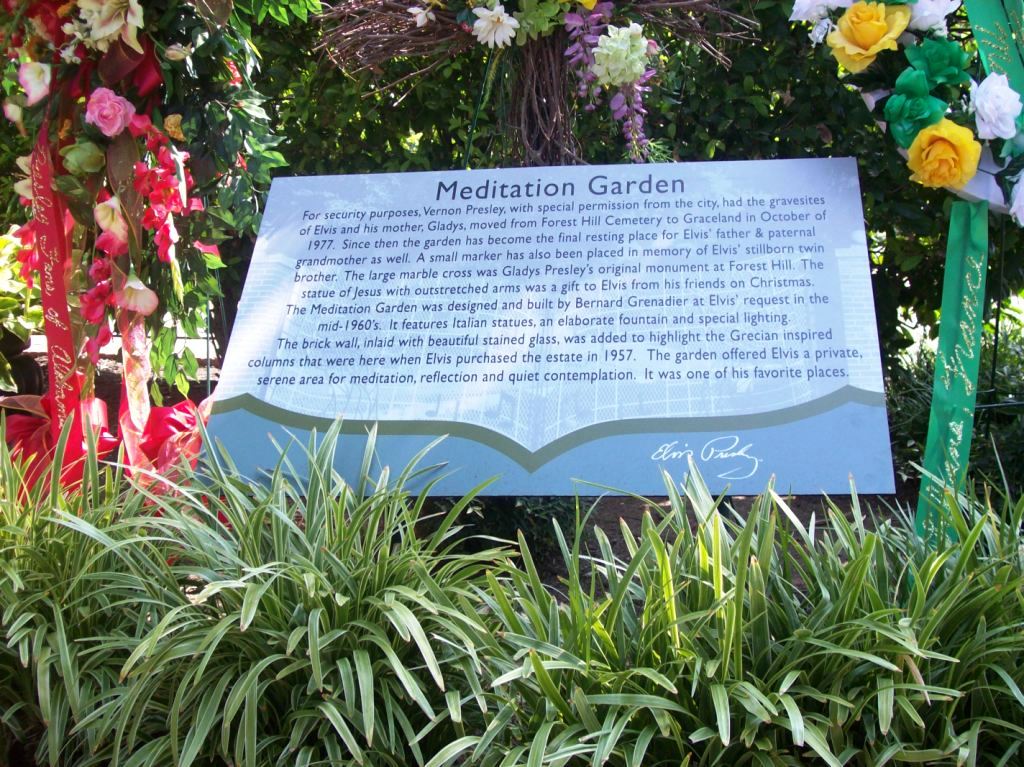 &nbsp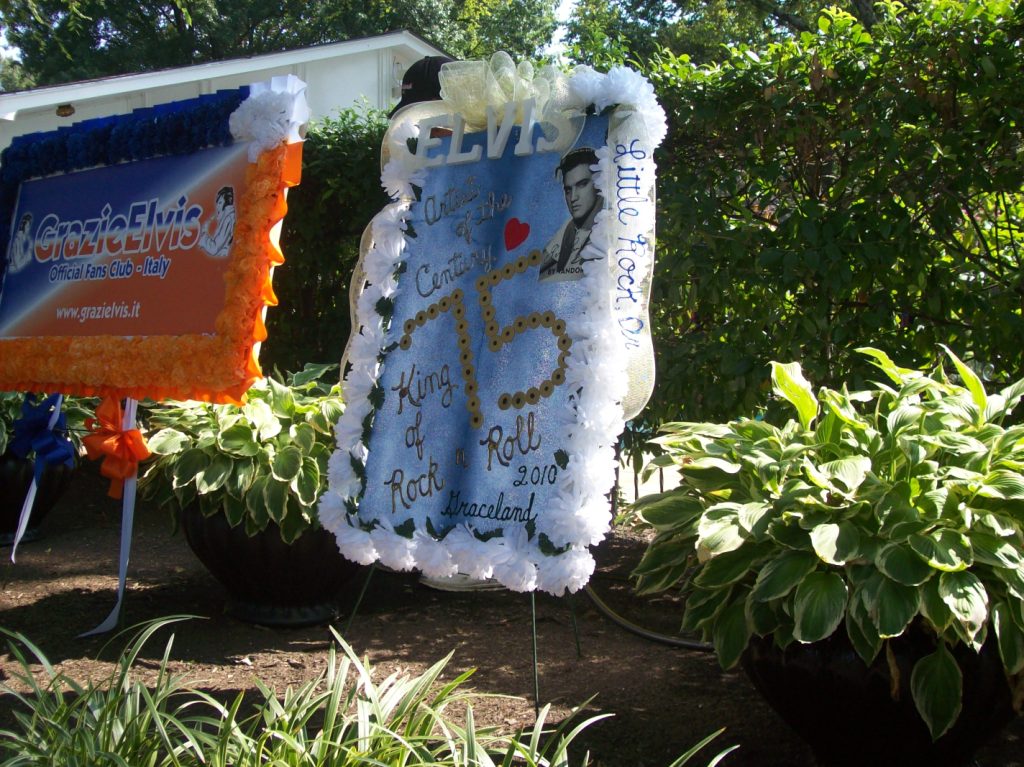 MEDITATION GARDEN

For security purposes, Vernon Presley, with special permission from the city, had the gravesites of Elvis and his mother, Gladys, moved from Forest Hill Cemetery to Graceland in October 1977. Since then the garden has become the final resting place for Elvis' father & paternal grandmother as well. A small marker has also been placed in memory of Elvis' stillborn twin brother. The large marble cross was Gladys Presley's original monument at Forest Hill. The statue of Jesus with outstreched arms was a gift to Elvis from his friends on Christmas. The Meditation Garden was designed and built by Bernard Grenadier at Elvis' request in the mid-1960s. It features Italian statues, and elaborate fountain and special lighting. The brick wall inlaid with beautiful stained glass was added to highlight the Grecian inspired columns that were here when Elvis purchased the estate in 1957. The garden offered Elvis a private, serene area for meditation, reflection and quiet contemplation. It was one of his favorite places.

On the right are more wreaths. Grazie Elvis official fan club of Italy; and one depicting Elvis as the "Artist of the Century" "King of Rock & Roll" marking the 75 anniversary year of Elvis birth. It's from fans in Little Rock Arkansas.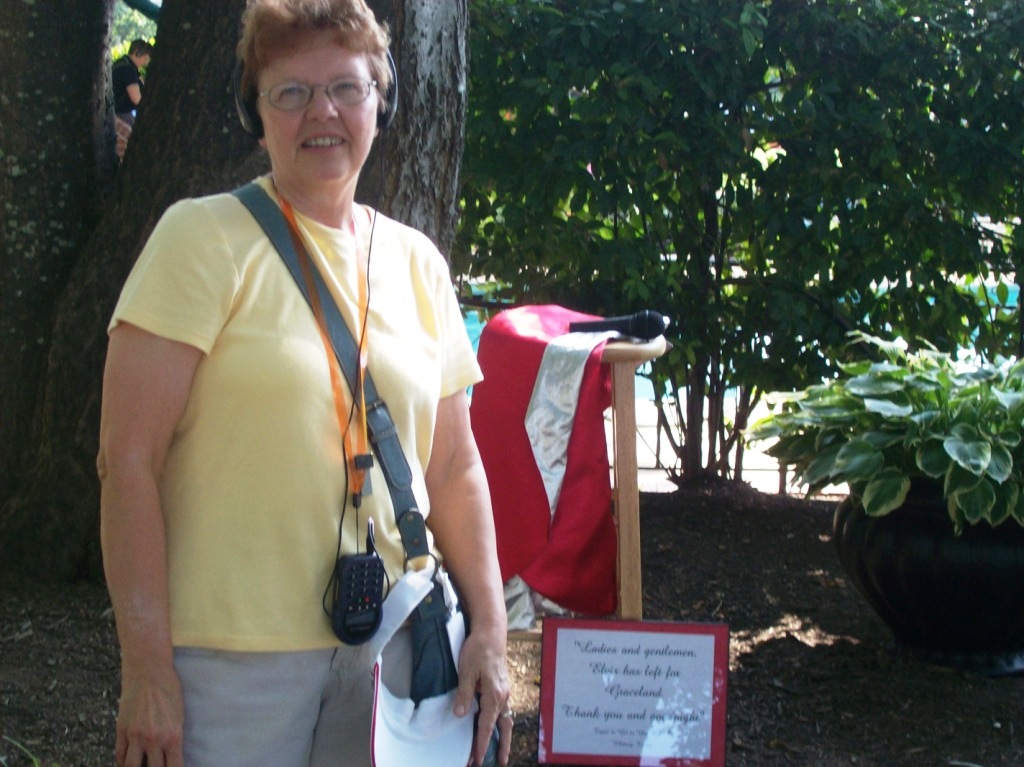 &nbsp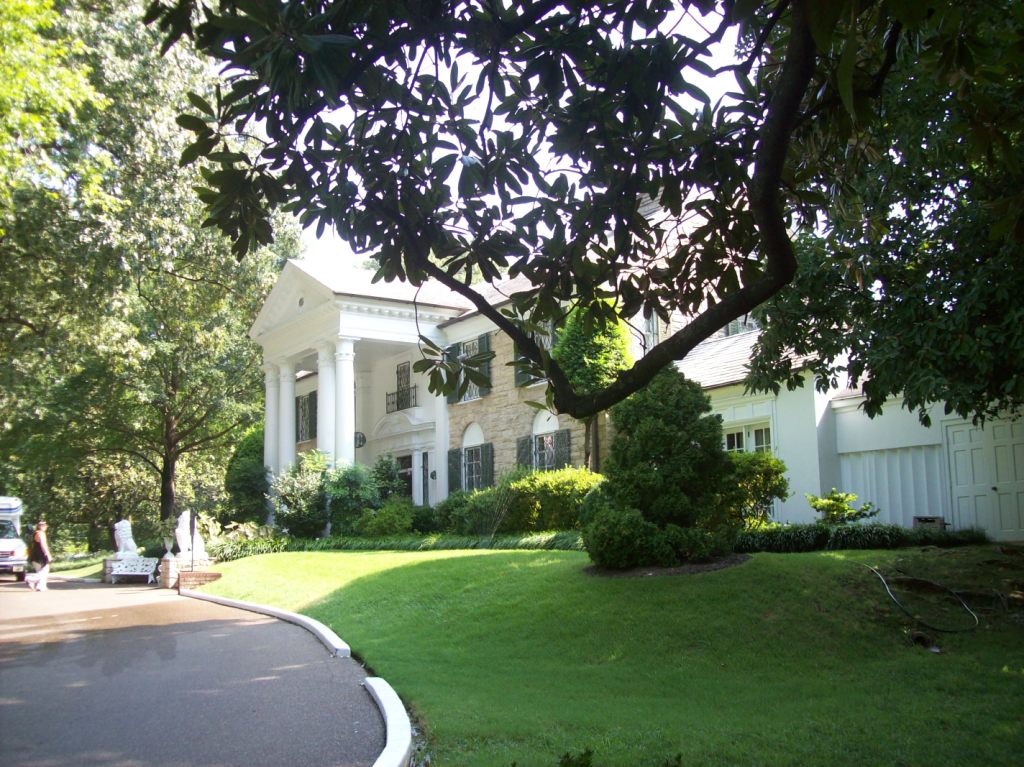 Diane Ebbing bids farewell to Graceland. Sign reads, "Ladies and gentlemen, Elvis has left for Graceland. Thank you and goodnight."

On the right, Graceland manor with its Grecian columns.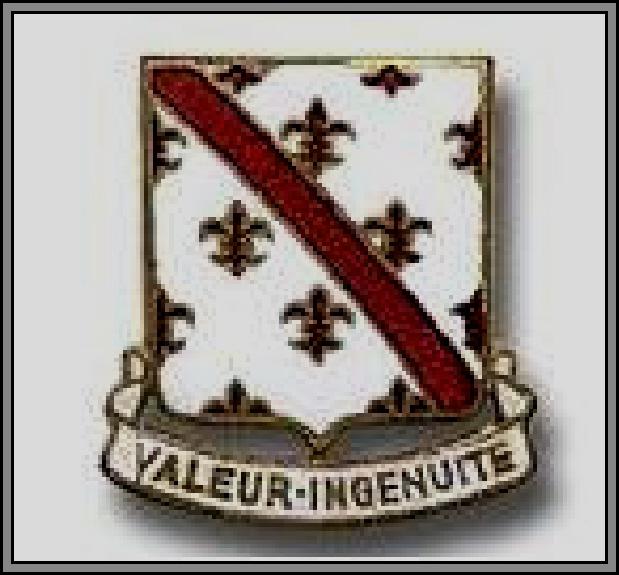 ---

Click on Unit Crest to Return to:
A Company 70th Engineer Vietnam Veterans Index Page


---
---
---
---
---