LETTERS TO HOME
by Lt. Larry Hallstrom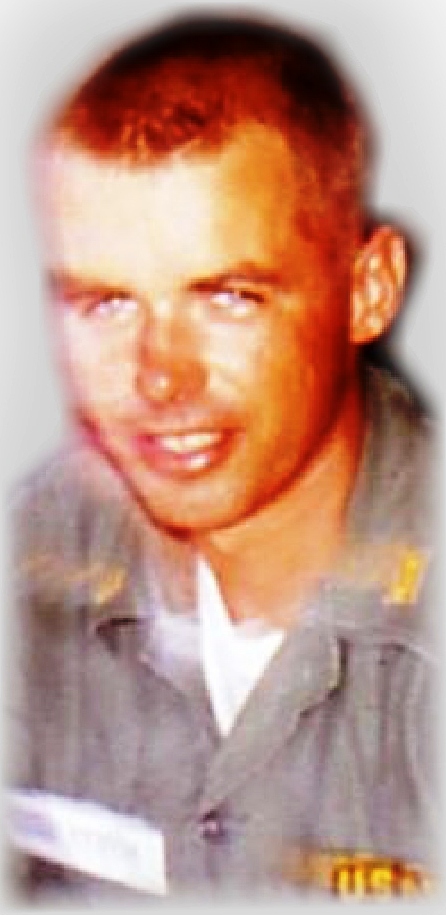 CONSTRUCTION OF FUEL DUMP AND MORE ROADS



24 Sept 65
The VC have cooled off a little around here. Last night two were reported killed with no friendly loses. All the small attacks are at about 2:00 am and at the other end of the camp… We have an infantry company around us for security… Last night I had two bulldozers and a grader working up near the base of Hon Cong mountain, and they were not pleased at all. I had to persuade them that we had as much security as could be expected… Today it is quite warm, the first day in a long while. We need the sun to dry out our roads a little. All of them are muddy and very slick. Every day over a dozen vehicles get stuck in the mud. At one time on the job sight we had stuck a low bed trailer with a dozer which almost turned over, four dump trucks and another dozer which was trying to get the trucks out. What a nightmare. Must get some sleep. Have to work again tonight…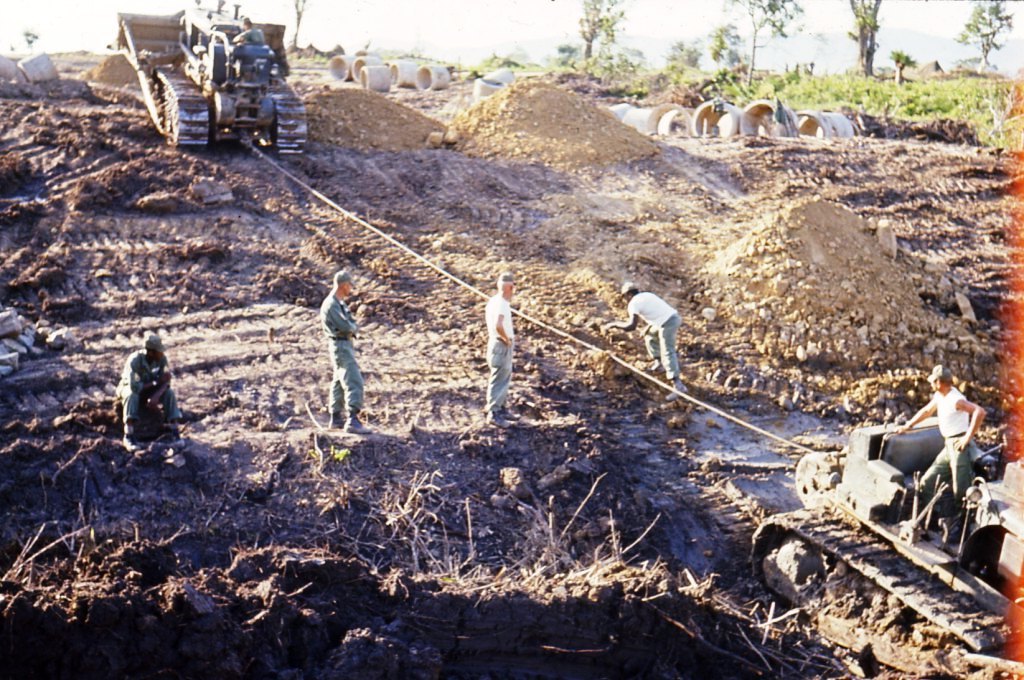 SGT SMITH WITH STUCK DOZERS

26 Sept 65
The locals continue to work in the Div bivouac area, but there [have] been no recent incidents… The price of the labor is quite cheap. Men earn 70 piasters per day, women 50 piasters, and the chief honchos earn 100 piasters, or less than a dollar. The women probably outnumber the men laborers. One custom is that the women do most of the work while the men sit around in the shade. Or perhaps the men are all out planning the following nights attack for the VC. Who knows?
Last night was quiet. A few flares went up, but I heard no small arms fire. An infantry company is along the mountain ridge for security. And helicopters with spot lights fly around the mountain and our work area all night. No activity has occurred for two days now…
The weather is hot and sunny again, and the roads are dusty. We are as a result making good progress on the roads. Tonight is the last night for my platoon on the night shift. Then I get back to normal sleeping hours…

29 September 65
We are still plugging away on the supply dump project. Almost finished the POL (fuel) area. It involved building berms to hold a rubber bladder in which the POL is stored. The sides were built of earth and a form was used to obtain the trapezoid shape. A total of 39 "wells" are to be built.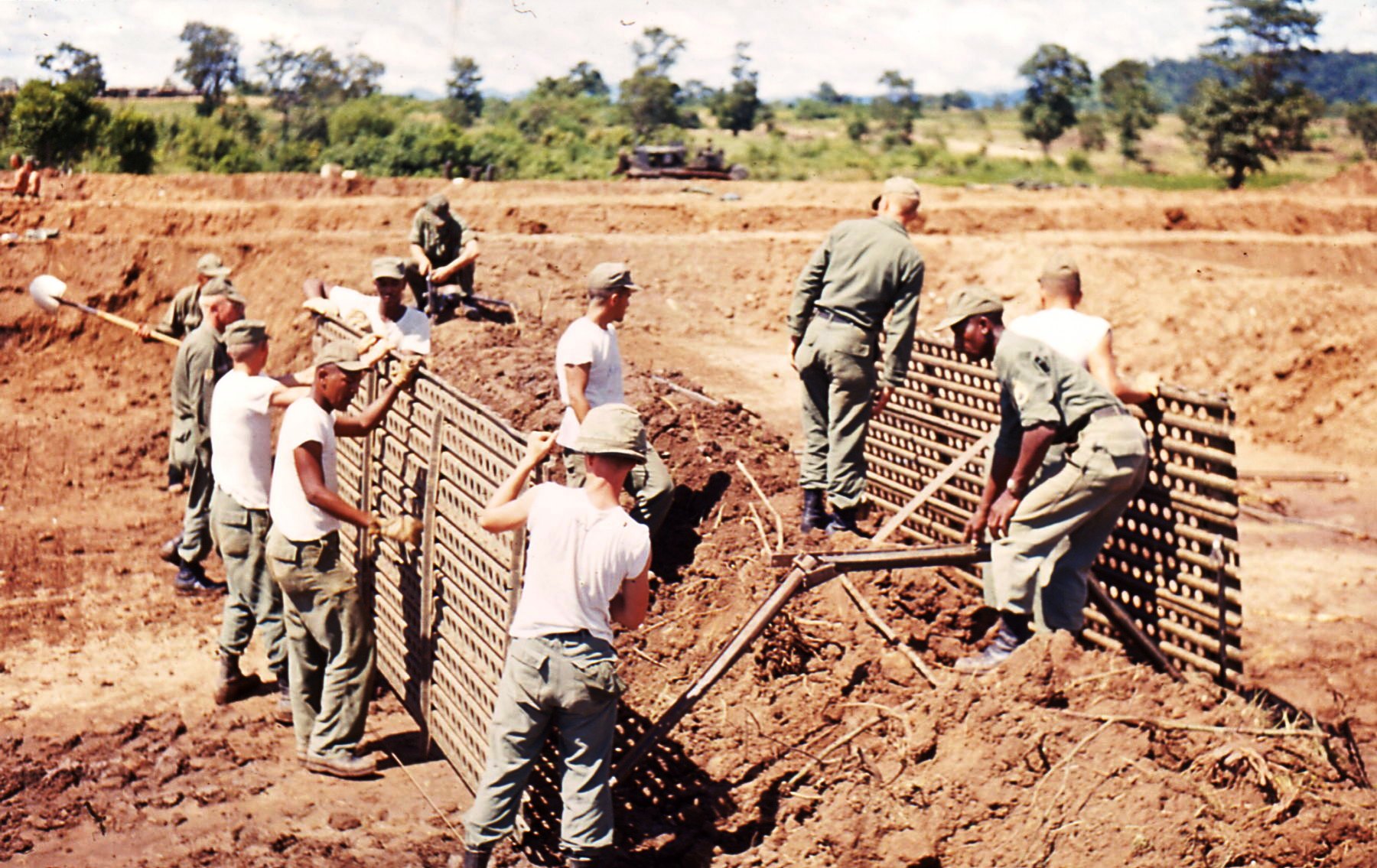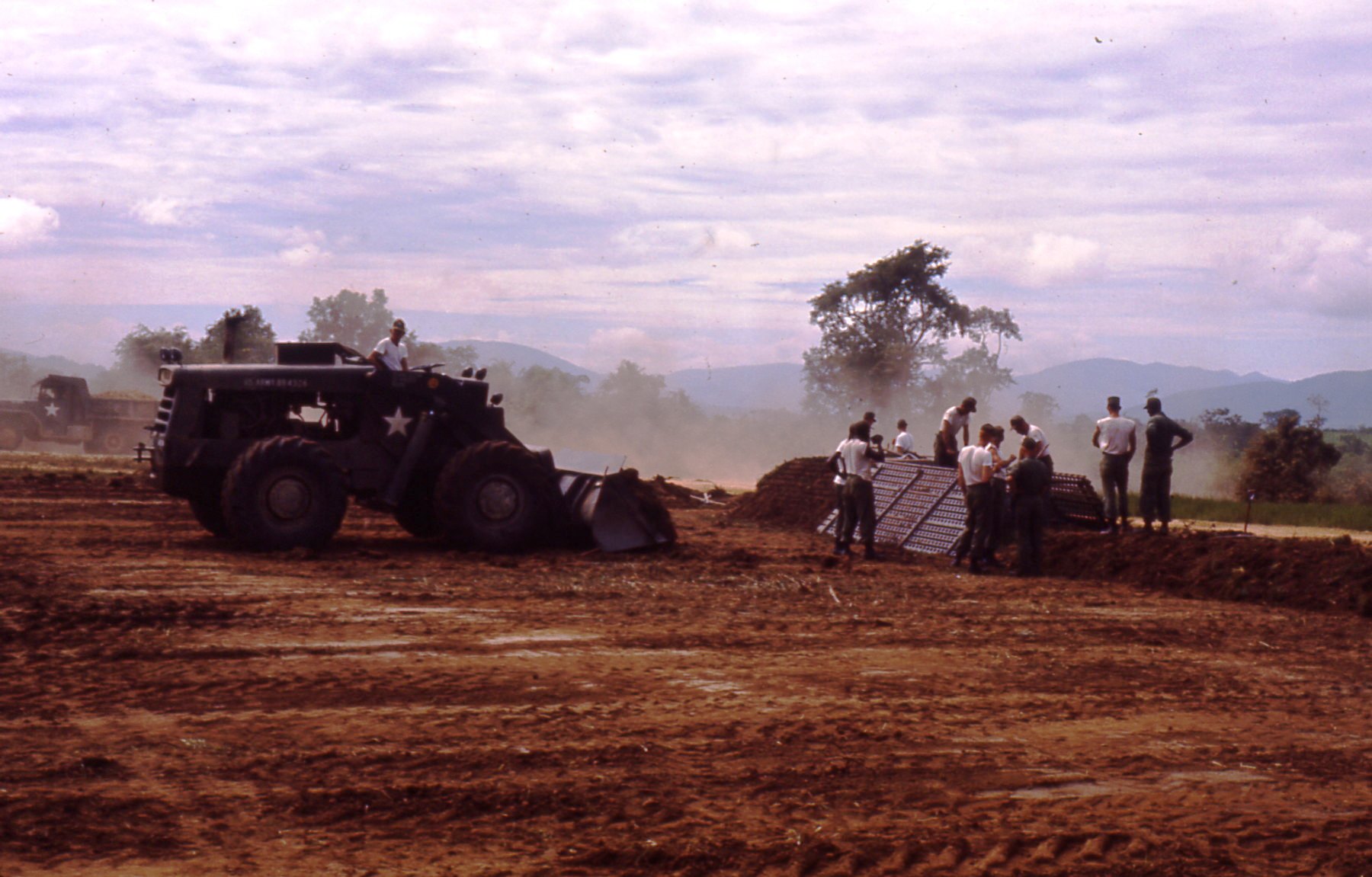 &nbsp ABOVE & BELOW, CONSTRUCTION OF POL DUMP BERMS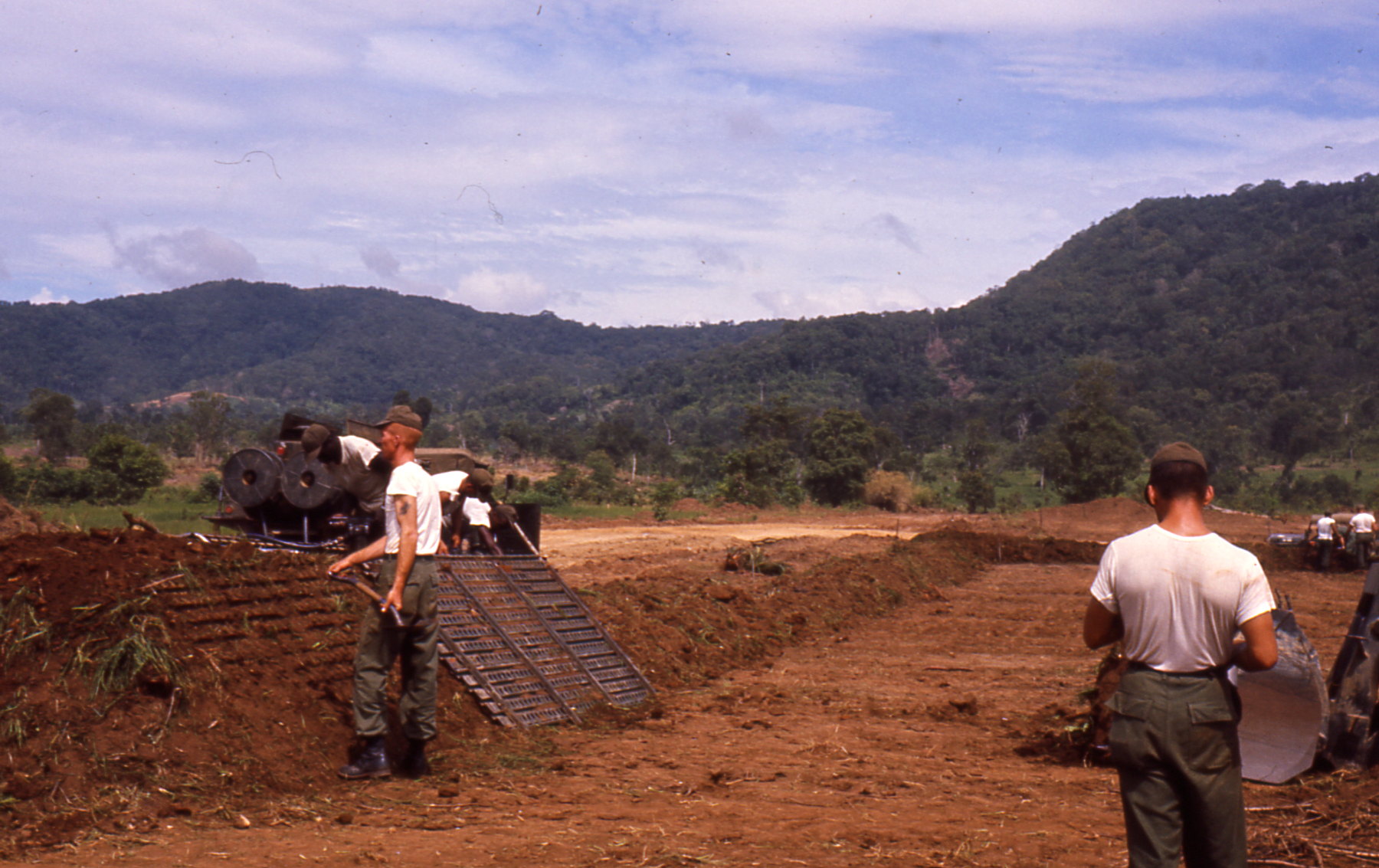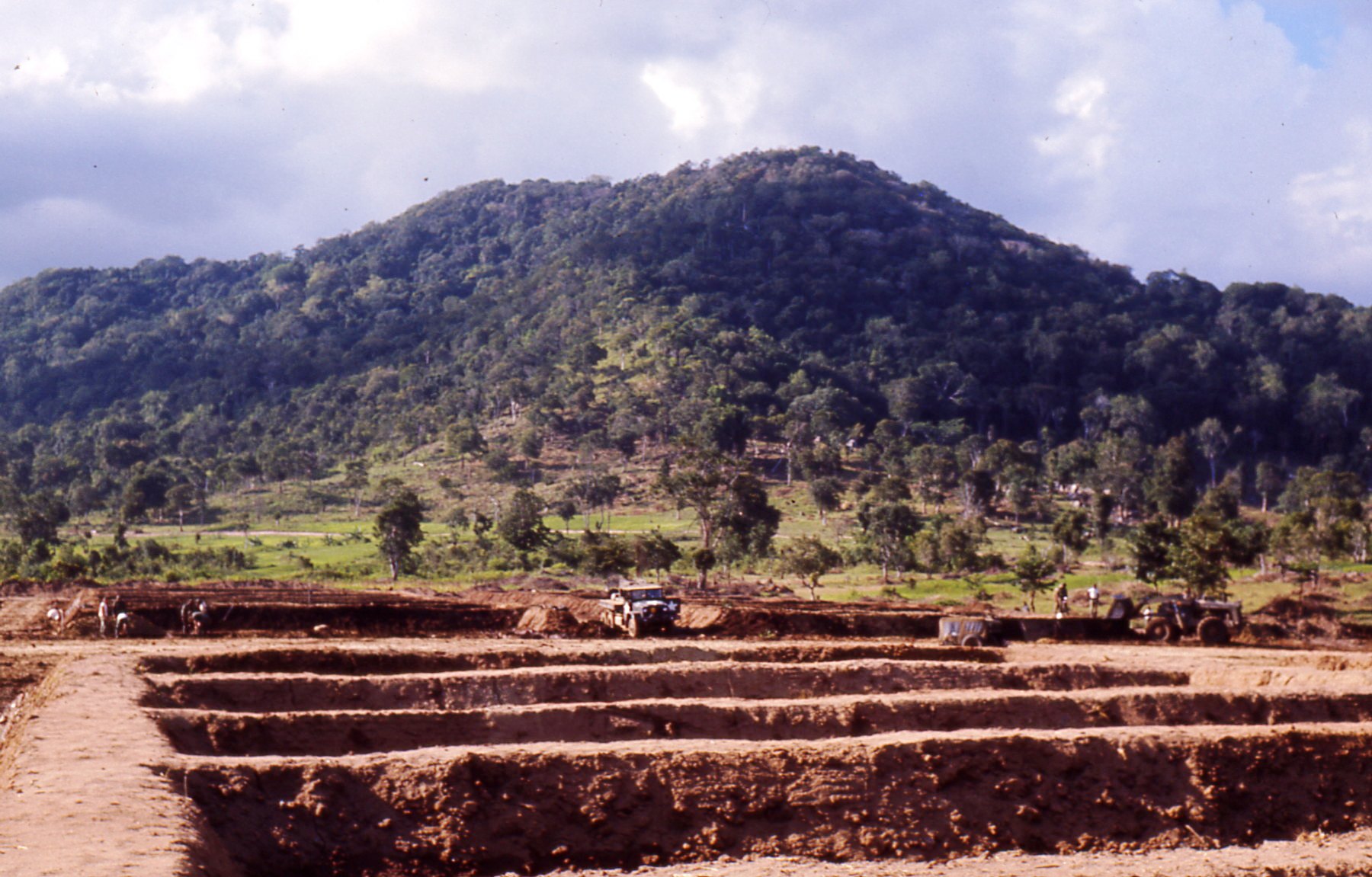 I am also cutting roads…The class 5 road runs along the base of Hon Cong Mtn. Numerous gullies must be crossed and some sides have to be cut down. Then not 100 yds beyond a deep side hill cut the road runs through an old rice paddy. As soon as the road is put in, we begin on 20 large ammo bunkers.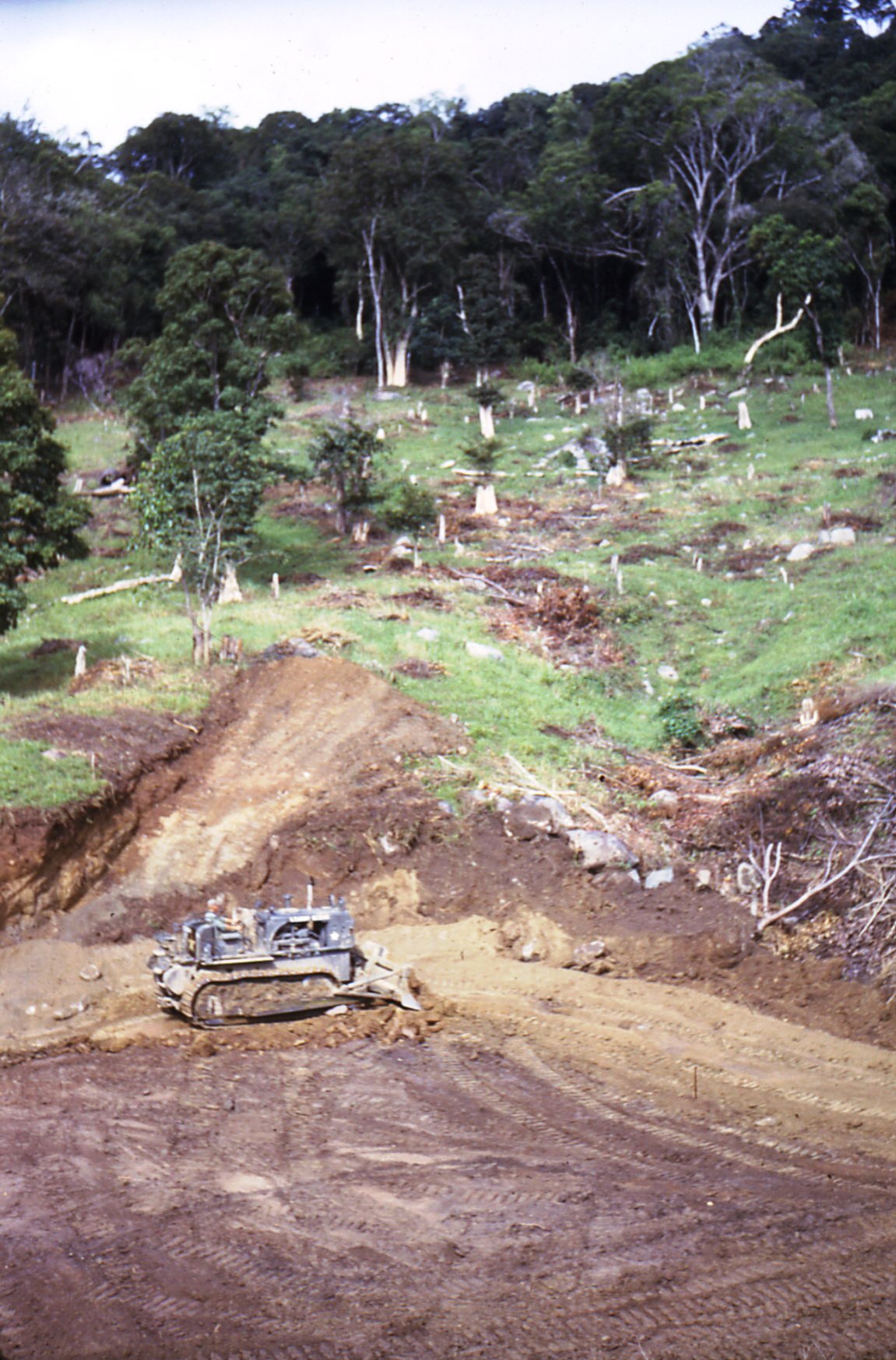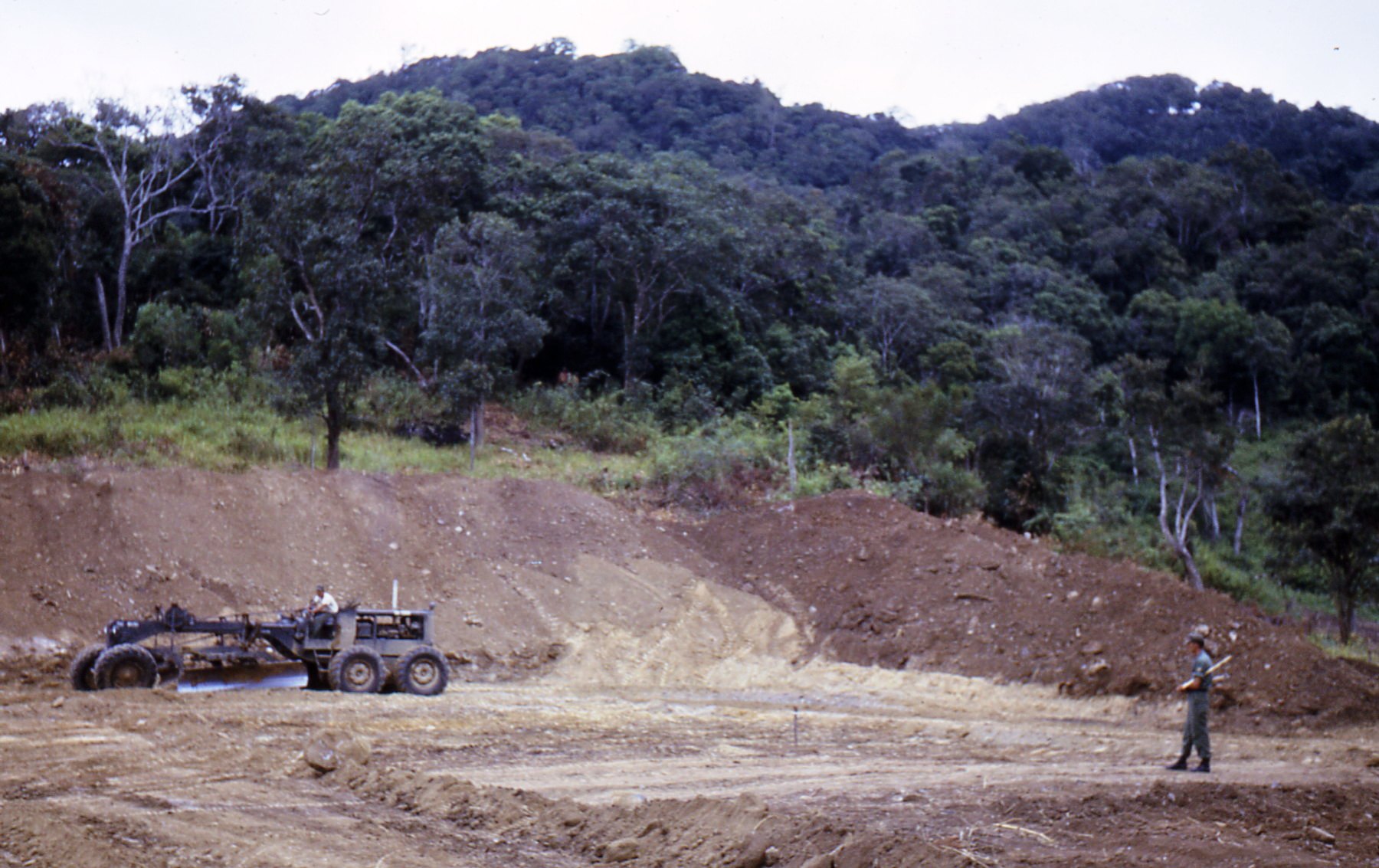 ABOVE PICTURES ARE AMMO BUNKERS UNDER CONSTRUCTION AT BASE OF HON CONG MTN.


Work is hampered occasionally. Today we were called in early because Hon Cong was going to be shelled. Apparently someone thinks VC are up there…
Last night at 2:30am it was to be shelled, but was not…
Somehow I never seem to answer your questions, so I'll make an attempt now.As for water, the battalion has 4 water purification units, truck mounted. They are set up on the river, the Song Ba, and provide enough fresh purified water for all. The company makes several trips daily to fill its water trailer.
The "Pacific Stars and Stripes" is printed in Tokyo, Japan daily. However we usually receive them several days after issue…
The chow is improving. We killed another cow, only to find out the regular rations was class A, steak! So we had more steak than we could eat. This morning we had fresh eggs… Received your package of goodies today…Thanks a lot…Guess what I ate first, Dad? Your old favorite, Cracker Jack. The prize was a ridiculous house, about an inch long…
The APO has been changed again. The new one belongs to the 1st Cav…
The locals killed another snake the other day. A 7' 7" boa constrictor. They clubbed him over the head and apparently knocked him out. The company commander (CO) finally shot him thru the head. I took some pictures…

4 Oct 65
We finally finished the berms for the POL storage tanks the other day… Now back to road building and culverts. Culverts are scarce as hens' teeth now, but we should have some soon. Anyway we are at a standstill on a good bit of road until we obtain some.
I went to Qui Nhon yesterday afternoon. What a welcome break. That was the first time I have had off since we arrived at An Khe. Today I went into town sightseeing. The town is larger than I expected, and looked quite busy…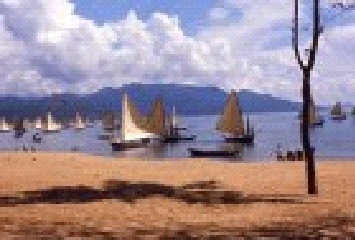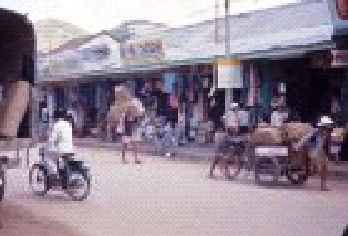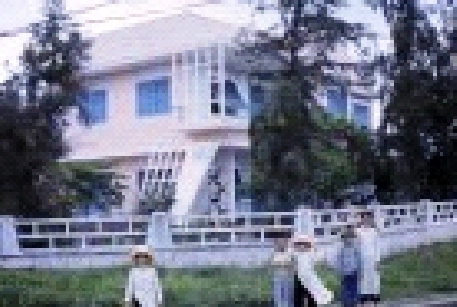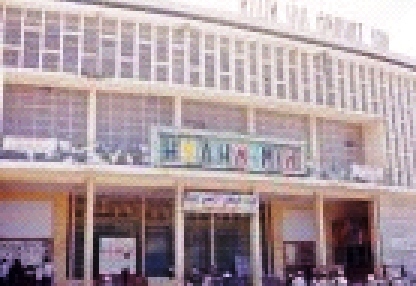 QUI NHON HARBOR AND CITY


I stayed with the 511th Engr Co which is there from Ft. Campbell. Lt Vadaro and I went into the city today. We were friends at Campbell…
You may have read recently of a forward observer officer in the artillery (101st) getting killed by a mine. Lt Vadaro says he heard it was Lt Kelly, my roommate for about a week before he left Campbell. He was walking through the woods near here and hit a booby trap as best I can find out.
Last night the 1st platoon was working on the Class V road with a bulldozer. They claim they were fired upon three or four times. Apparently the VC are still around. They were up on Hon Cong Mtn…
I have not written for sometime of my impressions of this country… All buses were jammed with everything under the sun. The little stores have sprung up all around. The 511th is in the bivouac area we were in at Qui Nhon. I could hardly recognize the place.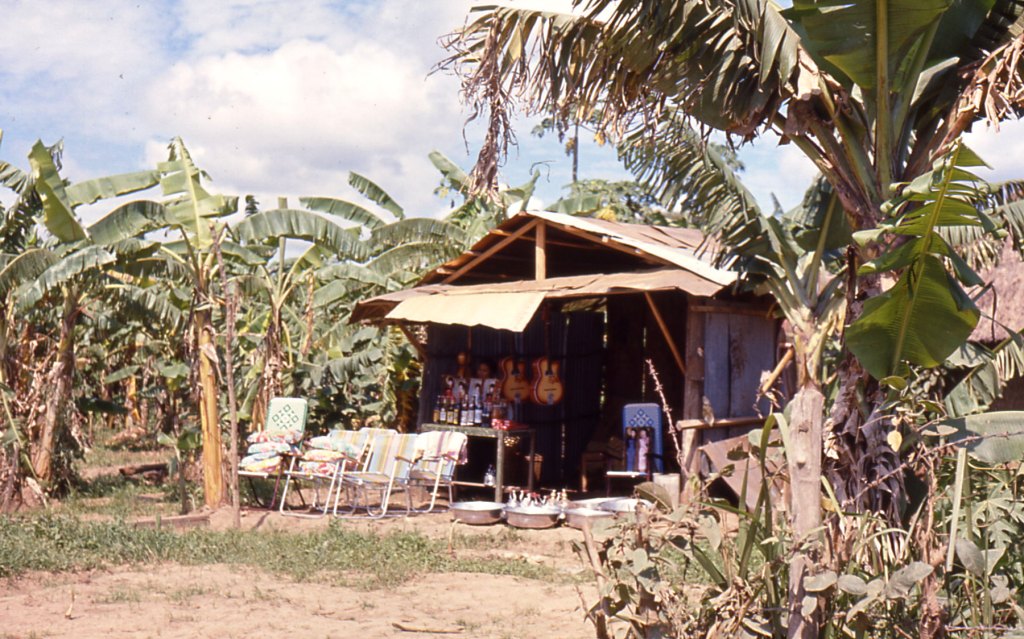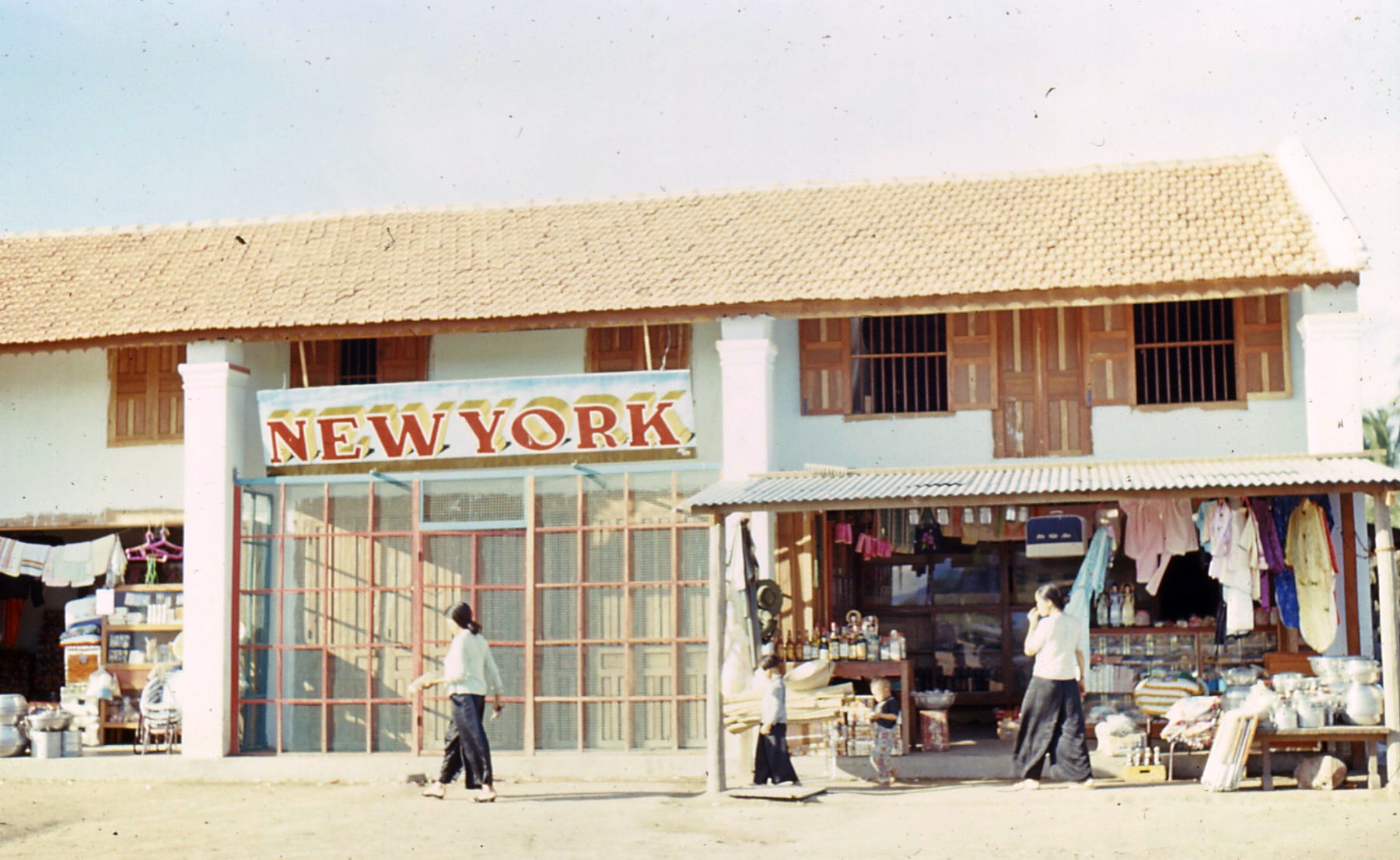 BARBER SHOPS, LAUNDRY SHOPS, RESTAURANTS AND GENERAL STORES WERE BUILT OVERNIGHT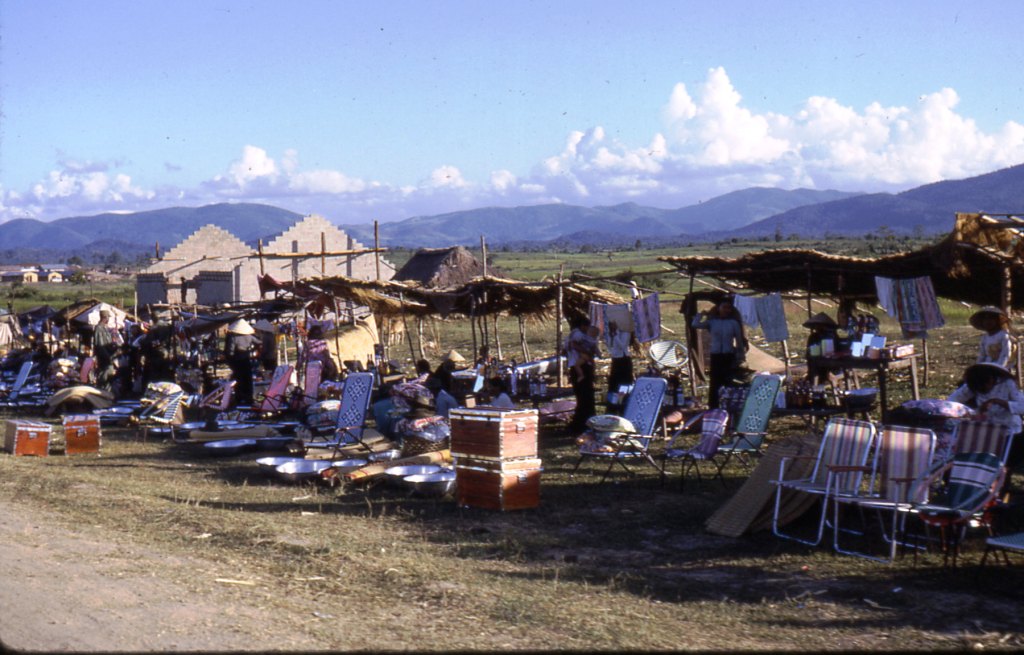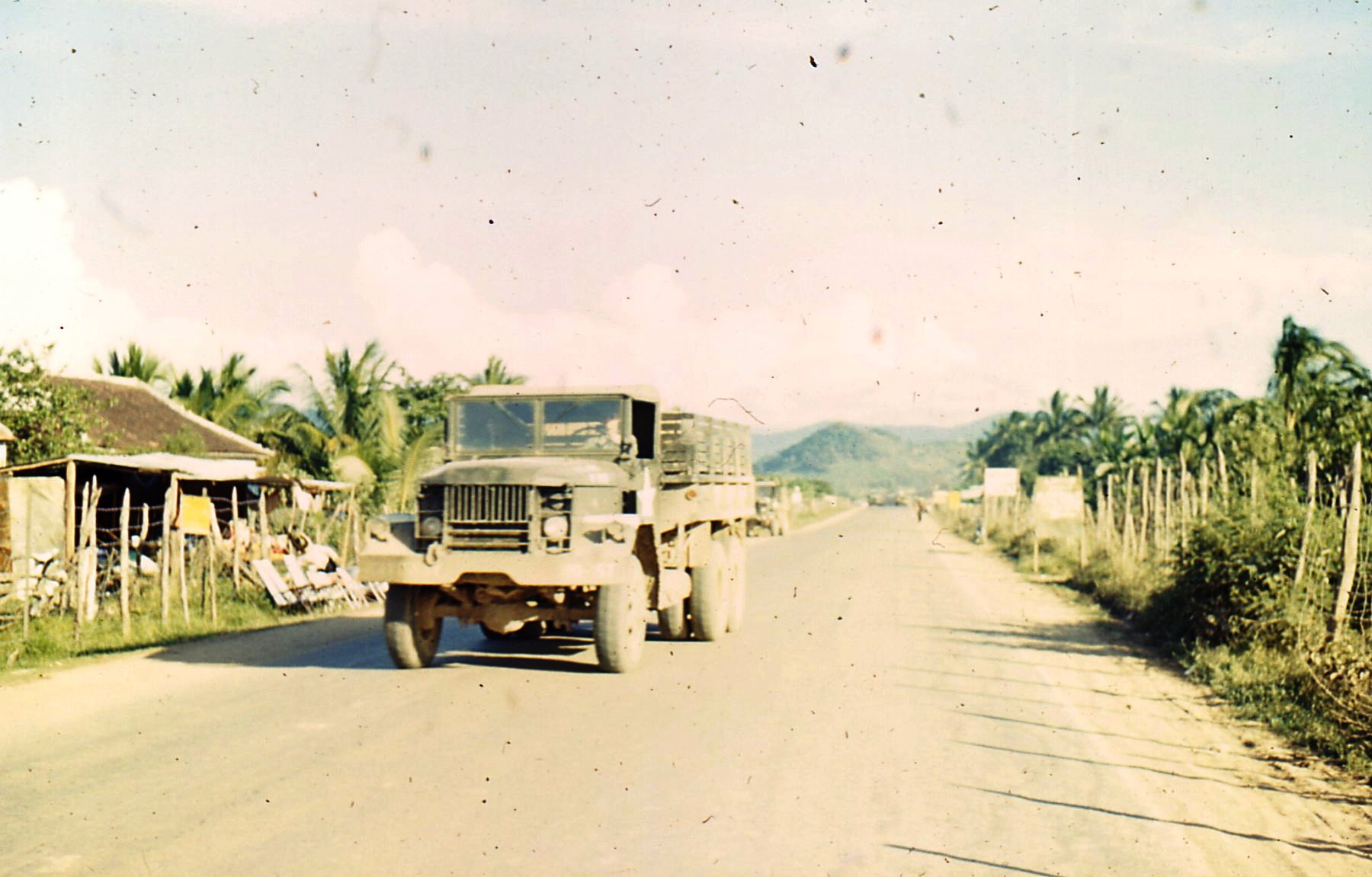 The road leading to our area here is now dotted with little stores. They consist of a poncho or some other overhead covering with the goods all over the ground. They sell dolls, wash pans, chairs, mirrors, candles, and the local beers, wines, etc… Every house now has a laundry sign out front.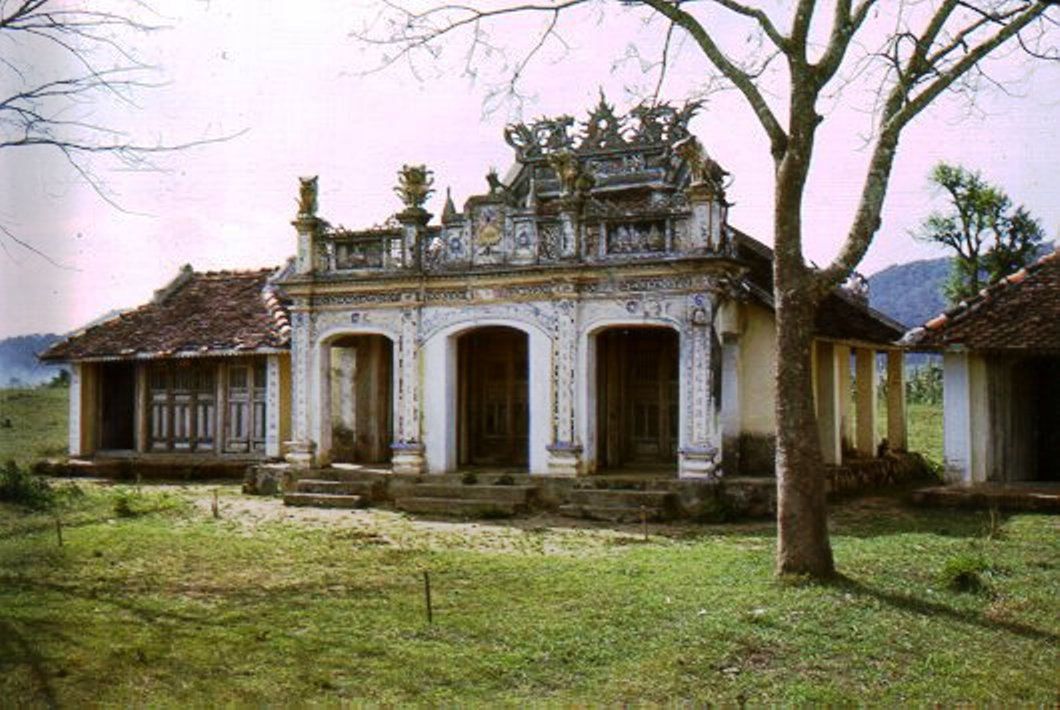 TEMPLE NEAR AN KHE
Picture from Hugh Savage Album

The shrines or temples I found out belong to the Cao Dai religion, which is a blend of Confucianism, Taoism and Buddhism. The organizational structure is based on that of the Roman Catholic Church. The temples are scattered throughout the country and range in size from the slide you already have to large structures, the size of a small church. I took a picture of one large one today…
I read in a recent "Newsweek" about the four corps areas. The country is divided into four military zones…An Khe is in the II Corps area.
[List of 4th roll of film]

Newspaper clipping enclosed, probably from Stars & Stripes
"Have Gun, Will Shovel---Anywhere" An Khe, Vietnam
In eight days of around the clock work, a direct support engineer battalion plowed seven miles through the central highlands jungle, carving access roads to the 1st Cav. Div. campsite here.

Then the 70th Engineers launched into another road project, the development of a division supply center, a garbage dump and a rock crushing plant.

Even before the first project was under way the engineers were helping to clear the 60-square-mile campsite and were dodging airplanes to weld breaks in the pierced-steel plank airstrip.

"We couldn't ask for more from these guys," said Capt. Joseph W. Cabrinha of Honolulu, a member of the air cavalry division's 8th Eng. Bn.

"They've made road where there was nothing. When someone needed a spot cleared or a stump yanked out, the 70th Engineers were there. They've really been working for us."

To build the first road the engineers had to haul in 6,000 five-tone truck loads of fill-approximately 30,000 cubic yards-and install 40 culverts.

"From the minute we got here, there was no doubt we were in virgin territory," said Lt. Walter H. Clark, the adjutant, of Bobo, Miss. In order to find fill for the roads we had to find a rock deposit, then develop a quarry. We started our roads where there was just a trail."

During the last couple of days of the road project, heavy rains hit the area, washing out several culverts. Fighting to make the deadline, some men worked for 48 hours without sleep and were under VC fire to boot.

"We were hit pretty hard one night," Lt. James R. Duncan, East Liverpool, Ohio, said, and we returned the fire with M-60 machine guns and M-79 grenade launchers. But when things got quiet again, all we could find was a bunch of VC sandals."

Clark said the engineers, commanded by Lt. Col. Leonard Edelstein of San Pedro, Cal., have been in direct support of the cavalry division since Aug. 26-three days after landing at Qui Nhon.

8 Oct 65
…I have worked nights twice and it has been quieter than ever before. Last night I did not hear a single round fired of either small arms or artillery. Maybe everything is under control at last.
Everything that is but the snakes. A 10' 11" cobra was killed in the back of our bivouac area the other day.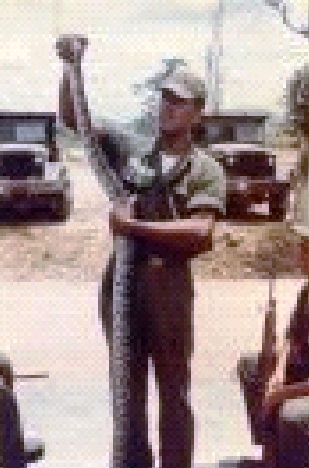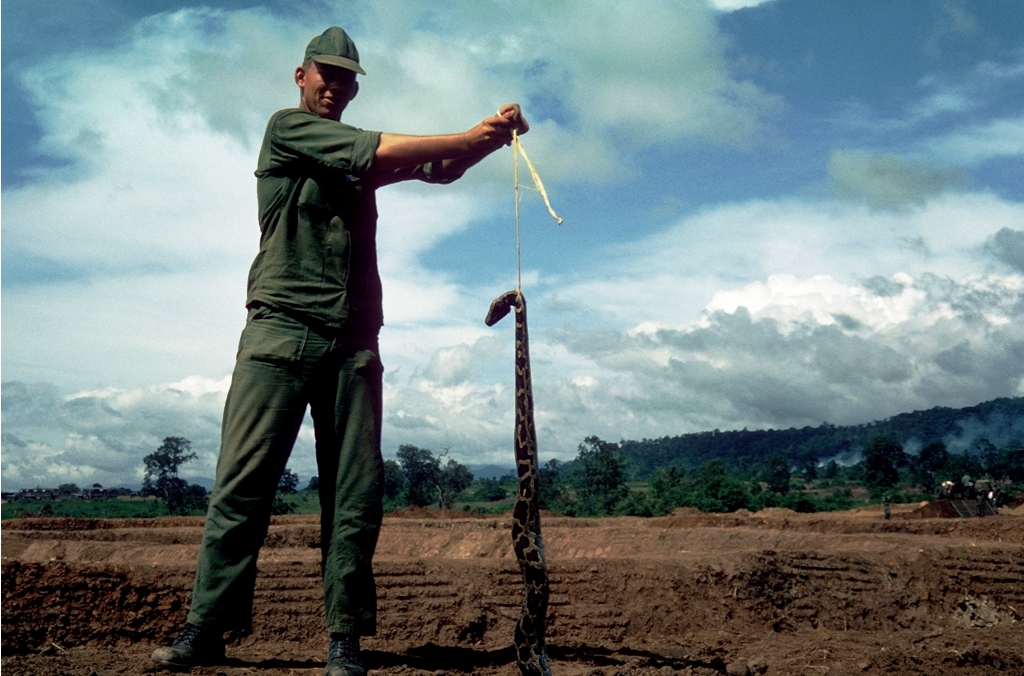 LEFT, SGT MENDEZ WITH BOA CONSTRICTOR 10 FEET 7 INCHES
RIGHT, UNIDENTIFIED SOLDIER HOLDING SNAKE ON A COMPLETED BERM
Picture on right from Ted Yates album
Later that day, a boa constrictor and a bamboo viper were killed in the same area...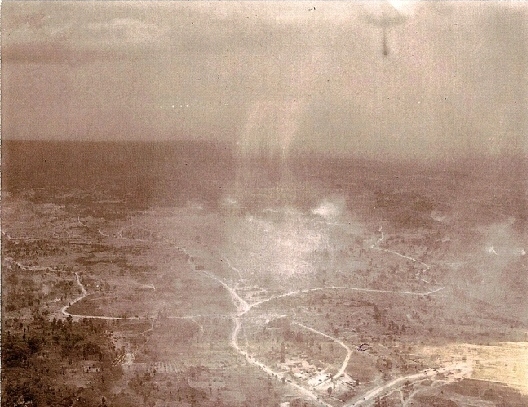 AERIAL VIEW OF GOLF COURSE

18 Oct 65
Letter number two for today. I just confiscated a picture from Lt Coggin taken from a helicoper.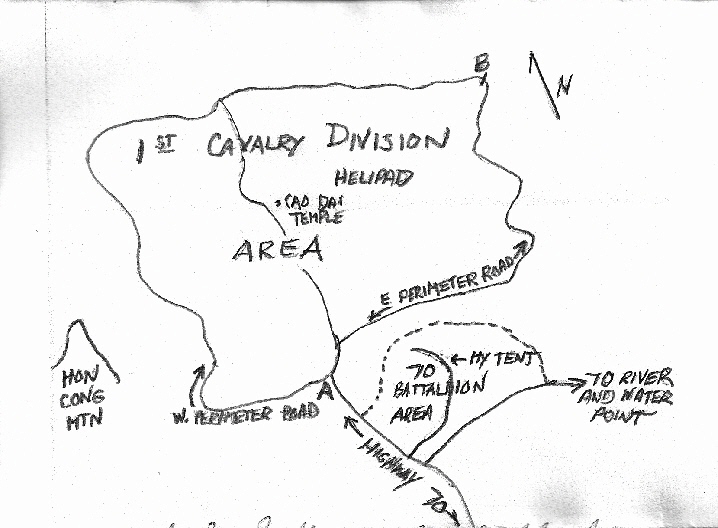 SKETCH OF GOLF COURSE

Sketch of Golf Course Picture... The cleared off area where the helipad is was cleared by us and the local peasants. The first day we came here, the area was thickly wooded. A Company built Highway 70 up to the intersection of perimeter road along a cow path. I cut the perimeter road all the way around in two days, making one pass with a dozer. It is a little under 5 miles around. I shot azimuths through the woods with my platoon sergeant [Sgt Smith], and we literally walked along in front of the dozer cutting a path.
Then A Company built the road around from A to B going clockwise, a distance of 2.8 miles. We finished in 8 days, including clearing, dozing, grading, surfacing with hauled fill, and installation of 15 culverts. There are over 30 culverts around the Perimeter Road.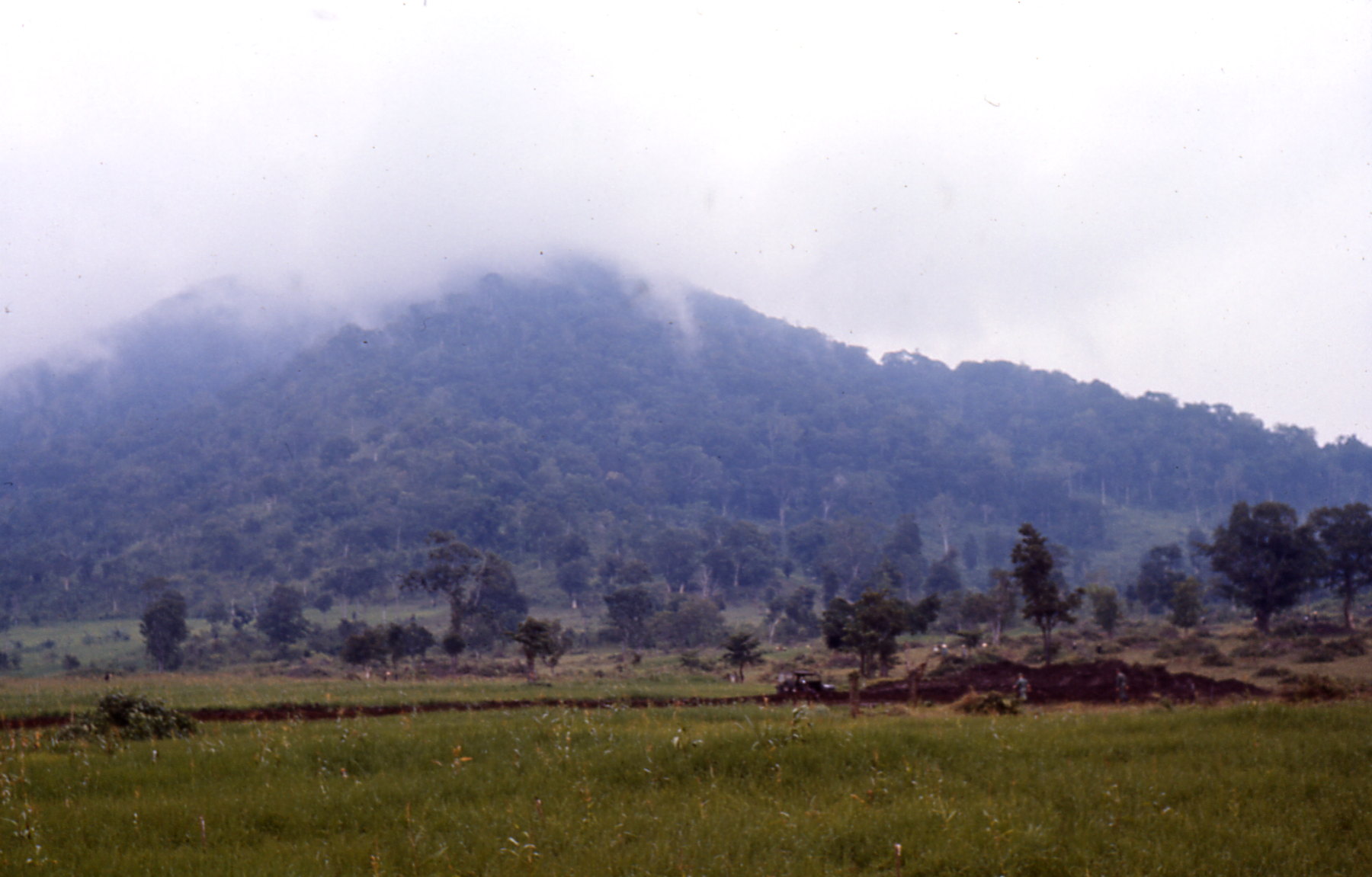 HON CONG MTN IS TO THE LEFT (WEST) IN THE PICTURE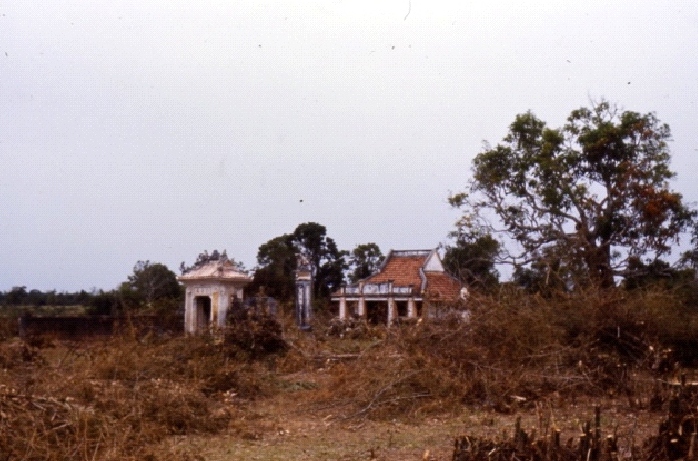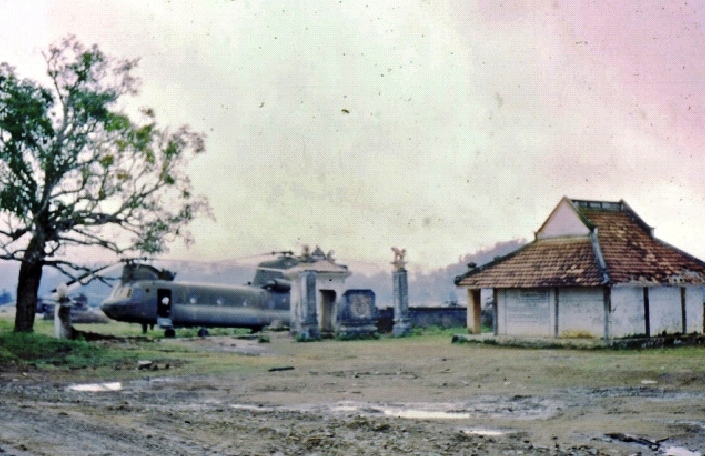 BUDDHIST TEMPLE ON THE GOLF COURSE BEFORE AND AFTER CLEARING


The Cao Dai temple is marked. I have previously sent a picture of it. The battalion area is indicated. My tent is circled on the picture. Rt 19 is about 3 miles to the South, and An Khe is about 5 miles. The entire division is protecting us to the North and sides, and An Khe is to the South. This would be an excellent item for the VC, so please do not pass it onto them.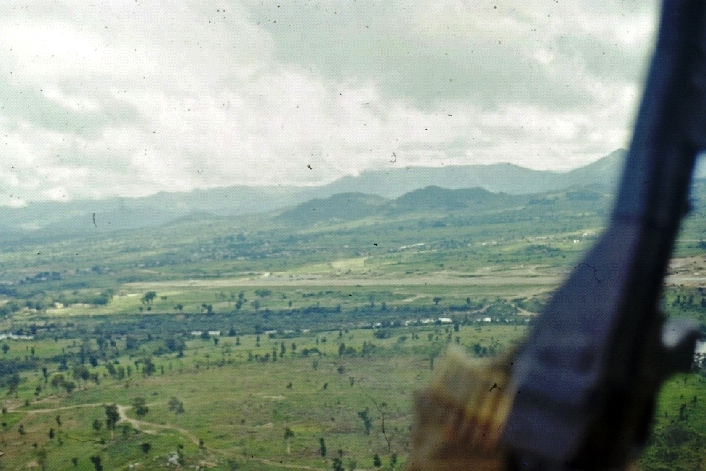 AN KHE AIRSTRIP FROM HUEY

The above picture of the airstrip was taken on the return from Qui Nhon to get the payroll as I was the payroll officer.

Letters to Home Part 3, end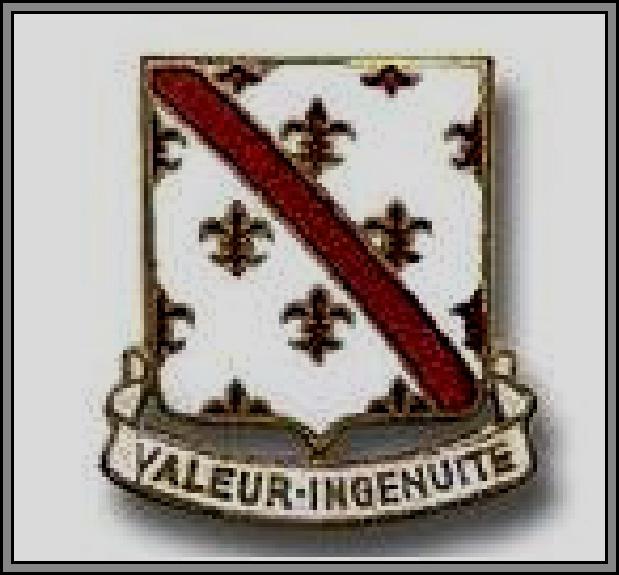 ---

Click on Unit Crest to Return to:
A Company 70th Engineer Vietnam Veterans Index Page


---
---
---
---
---
---
---
---